Freedom reigns in this tiny town on the edge of the Alaska wilderness. Talkeetna is definitely the kind of place where 'anything goes' and, somehow, weird just makes sense.
In this eclectic community of just under 1,000 residents, where the mayor is a cat (yes, actually) and three massive Alaska rivers converge, moose wander down Main Street and mountaineers mingle with bush pilots and poets.
Set in the heart of it all is the latest addition to the local food scene, the Talkeetna Waffle Pop food truck.
Here are a few other reasons we love wild and sometimes wacky Talkeetna:
1. Alaska singles
The Talkeetna Bachelor Society has an annual "Bachelor Auction" showcasing the burliest of Alaskans, as well as a Wilderness Women Contest that involves ptarmigan shooting, bucket hauling and sawing wood. Both are for charity. Only in Talkeetna!
2. Radio connection
KTNA, the local public radio station, is essential for getting messages to off the grid homesteaders. And there are plenty of them who have come here to stake claim to a life deep in the woods tuning in to this little station.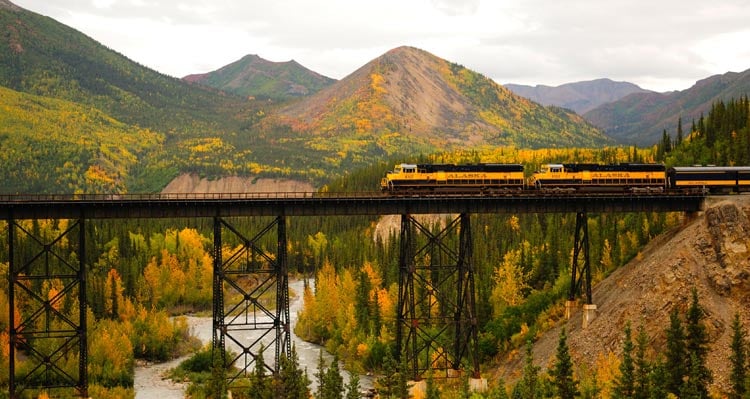 3. Whistlestop to adventure
One of the last flagstop train services in North America runs out of Talkeetna. Following a route through the wilderness of the Indian River Valley and going as far as Hurricane Gulch, passengers can hop off or on the Alaska Railroad's Hurricane Turn train anywhere. It provides amazing access and a link from civilization to homesteaders, anglers, hunters and adventurers.
4. Unconventional skiing
Winters are long and dark around here. The community comes together in spring with shenanigans like the Oosik Classic, which brings costuming and a whole lot of fun into a Nordic ski race. What's an oosik, you ask? It's the penile bone from a seal or walrus.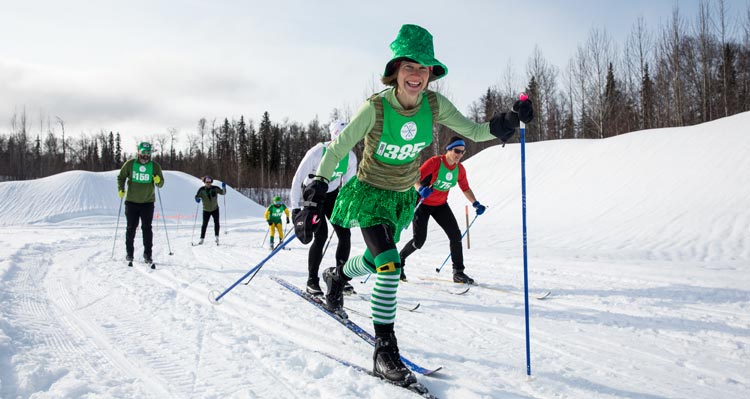 5. Jawdropping backdrops
This place features beauty at astounding levels. From the sublime ridges of Denali and the Alaska Range to thick forests and raging rivers, it's hard not to feel awestruck by the natural wonders here.
Talkeetna Waffle Pops
Add to this list a unique cast of characters, and you've got making for a place where good ideas thrive. For that reason and more, we're bringing Talkeetna Waffle Pops to the heart of our community.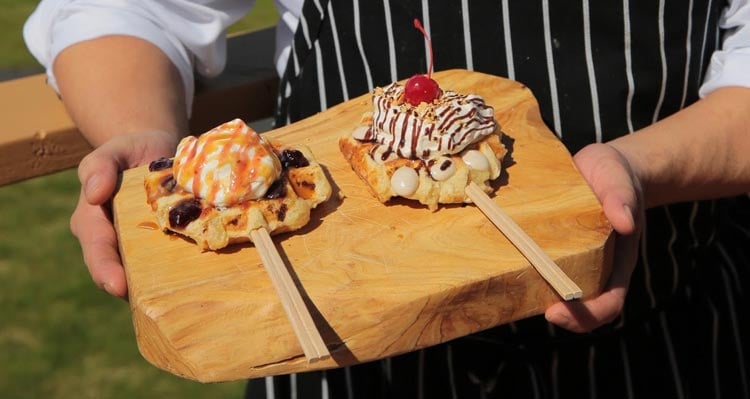 From savory to sweet, Talkeetna Waffle Pops are full of surprises. For example, the "Any Fin is Possible" waffle features smoked Alaska salmon, scallions, pickled jalapenos and teriyaki sauce. And The Talkeetna uses local birch caramel to go with vanilla whipped cream and chocolate sauce. Or go for the "Sweet Moose's Tooth" that pairs local wild berry jam with rhubarb-raspberry coulis and local birch caramel.
Featuring local ingredients in ways you've never imagined, it's the right place for a somewhat wacky and yet truly wonderful treat.