The great state of Alaska is a majestic wonderland. It's a faraway place, best known for its rugged beauty, soaring mountains, ancient glaciers, and plethora of wildlife. Considering its vast size and many remote and wild places, the roads and highways connecting Alaska's top natural attractions are easily accessible, exceptionally maintained, and unbelievably scenic.
Oh, and Alaskans love their coffee, so you'll find plenty of independent coffee huts brewing buzz-worthy beverages along most major routes. Alaska is definitely winning when it comes to road trips.
Are you ready to see Alaska your way, and create a lifetime of memories? This adventure-packed week-long itinerary — between Fairbanks and Seward — is all you need to start planning your next road trip.
Day One: Fairbanks to Denali National Park
After landing at the Fairbanks Airport, North America's tallest mountain, Denali, is just a 2.5-hour drive south. Pick up your rental car and enjoy the route, through boreal forests and lush river valleys, with bold views of majestic Denali. As you pass the park's entrance, continue about eight miles south to the Denali Cabins. Nestled amid an Alaska wilderness, the quiet enclave of 46 cedar cabins is the perfect basecamp for outdoor adventure.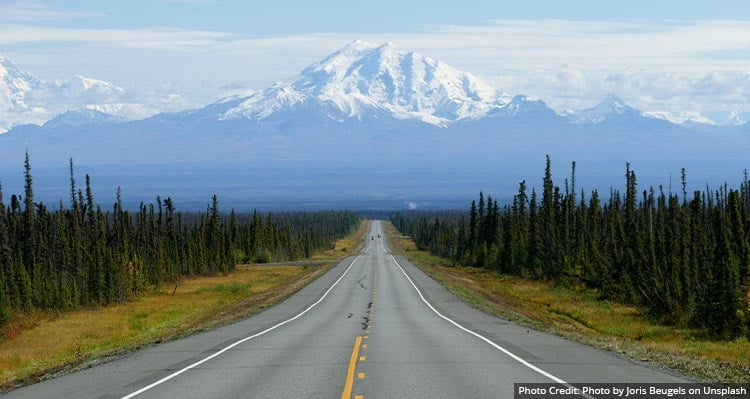 Settle in and grab dinner at Prey Pub & Eatery — the wild Alaska salmon and pan-seared prime rib are house favorites. After, enjoy a leisurely fireside stargazing session, cozy up in your cabin for a solid night's sleep. You have a busy day tomorrow!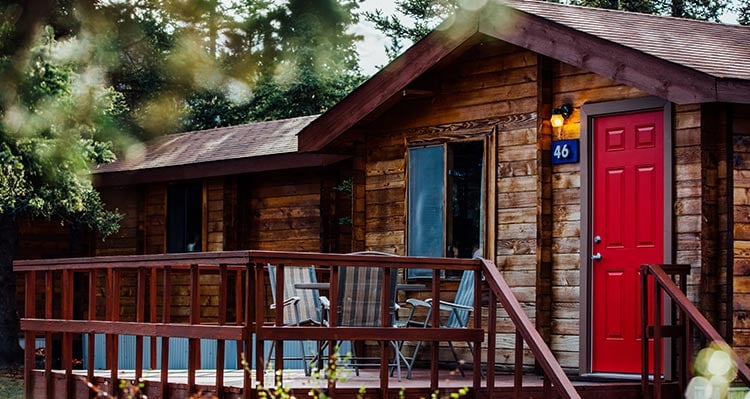 Day Two: Discover Denali
There's no shortage of ways to explore Denali National Park. Whether you're looking to see it from the ground or from the river, Denali lets you define exactly the adventure you're hankering for.
The simplest way to explore, of course, is on foot. For those looking to conquer an easy hiking route, the Horseshoe Lake Trail and Savage River Loop are incredibly scenic but accessible options. More experienced hikers can take to Mount Healy Overlook Trail for a steep climb with a remarkable payoff, or venture off trail either on their own or with a guide.
Looking for a more drastic change of scenery? Try a rafting adventure on Denali's eastern border. Local outfitters like Denali Raft Adventures and Explore Denali Rafting offer various trips on the Nenana River, ranging from mellow floats to whitewater adventures.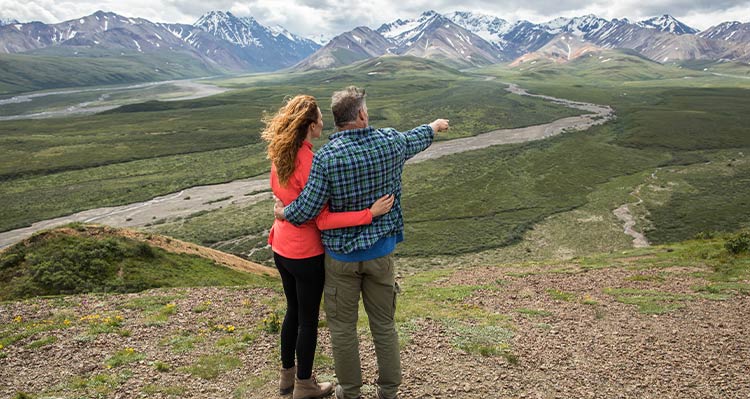 Day Three: Denali to Talkeetna
Fuel up with breakfast at Prey, then check out and head to the Denali Visitor Center, located at the park entrance. The center, operated by the National Park Service, is a great way to learn more about area wildlife, ecology and history. Chat with one of the rangers, check out the exhibits and view the 20-minute film "Heartbeats of Denali," showcasing the park's beautiful landscapes and wildlife.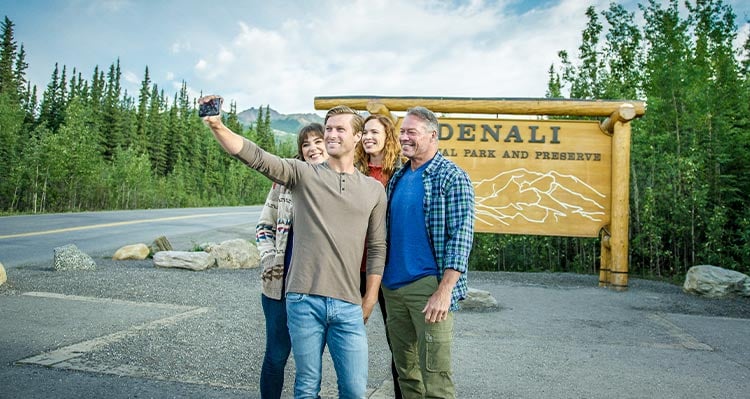 After, hop back in your car and drive 2.5-hours south to the Talkeetna Alaskan Lodge. The breathtaking property, perched on a ridge at the south end of Denali National Park, offers show-stopping views of the Alaska Range. Keep it casual on your first night at the Lodge's Base Camp Restaurant, specializing in locally sourced Alaska wild fish and game.
Day Four: Explore Talkeetna
The charming town of Talkeetna boasts a rich, vibrant history and cast of characters. It began as a mining town and trading post and grew with the railway expansion. Take a stroll down historic Main Street, and you'll discover beautiful heritage buildings and a vibrant arts scene. Tour the Talkeetna Historical Society to learn about the town's early pioneers and shop for handmade art and souvenirs. Enjoy lunch at a local restaurant or take a picnic to go for an al fresco-feast — complete with panoramic mountain views — at Talkeetna Riverside Park.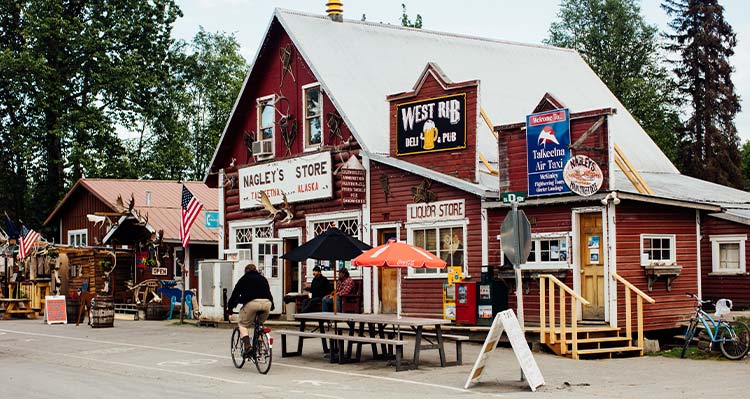 In the afternoon, splurge on an epic flightseeing or jet boat tour. Try and find your way back to the lodge before sunset, as watching the sun dip behind Denali is a most magical sight. Cap off your evening with an elegant meal in the hotel's award-winning Foraker Dining Room.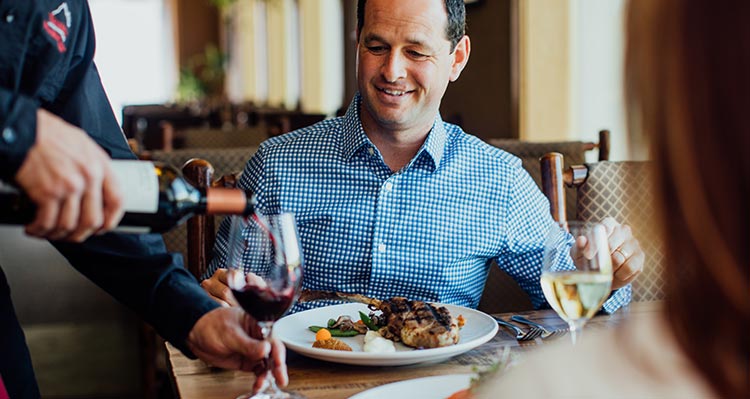 Day Five: Talkeetna to Seward
The drive from Talkeetna to Seward is a stunning one. It can be done in just over four hours, but give yourself the whole day to stop along the way and take full advantage of the Alaska scenery. Expect mesmerizing views of Pioneer Peak and the Chugach Mountains on the first half of the trip.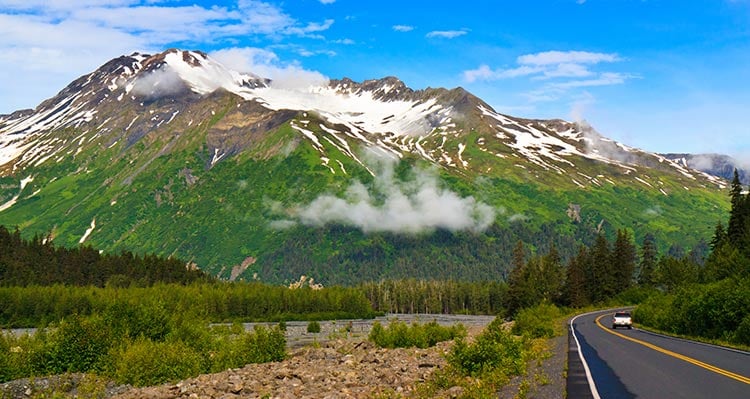 Break for lunch in Wasilla, just north of Anchorage, and stretch your legs at one of the area's many waterfront parks. Fill up your gas tank and continue south, past Anchorage to the Seward Highway — it's one of the most scenic roads in the state.
Another worthwhile stop is the community of Moose Pass, set on the shore of Trail Lake. As its namesake suggests, you'll find plenty of pristine hiking trails to explore here. The final stretch brings you into Exit Glacier Valley, to the Seward Windsong Lodge, bordering the Chugach National Forest. Check in, unpack, then unwind with a pint of local craft beer and beef skewers on the Resurrection Roadhouse patio.
Day Six: Kenai Fjords Tours
Experience an unforgettable day exploring the pristine bays and sparkling glaciers of Kenai Fjords National Park. Your adventure begins aboard one of Alaska's most popular wildlife and glacier boat cruises with Kenai Fjords Tours. Enjoy an immersive experience as local, expert guides share their favorite stories and wealth of area knowledge. You'll eat lunch on board while keeping watch for some of the park's star wildlife, including whales, seals and puffins. Then, it's on to exclusive Fox Island for an Alaska-inspired gourmet spread. After dinner, explore secluded, quiet Halibut Cove and bask in the island's remote, unspoiled beauty until the captain summons you back for the return cruise to Seward. Discover all the tour options that Kenai Fjords Tours offers — there's something for everyone!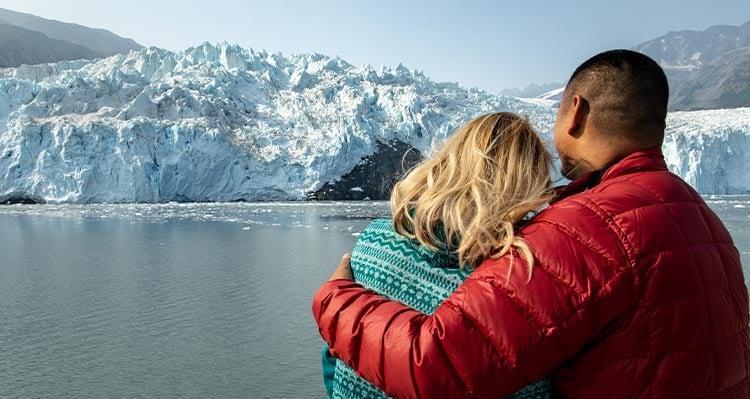 Day Seven: Exit Glacier to Anchorage
Make the most of your final day in the Last Frontier. Chicken and waffles is a local classic, or opt for a full American breakfast at the Windsong's Resurrection Roadhouse to get the perfect start. Pack up the car, and drive out to Lowell Point for a leisurely coastal walk and beachcombing.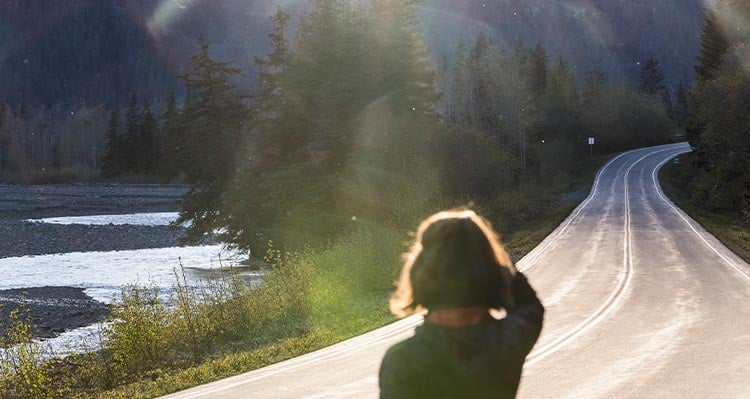 After, loop back past the Windsong Lodge to the trailhead at Exit Glacier. Take your time exploring the well-maintained Glacier Trail Loop, a gentle, wheelchair-accessible path offering exceptional views of the expansive, vibrant blue ice. The drive north to Anchorage is about 2.5 hours and promises to be just as beautiful as it was southbound. Return your car at the Ted Stevens Anchorage International Airport and have a safe flight home.
See how easy and epic it can be? Connect with our local team of Alaska experts to start planning your bucket-list Fairbanks to Seward road trip. See you this summer on the roads of Alaska!