It's easy to get to, yet it feels like another world. Talkeetna is quintessential interior Alaska at its best.
You've got rugged characters, incredibly vast landscapes (including giant rivers and the biggest mountains on the continent!), plus fun adventures and superb food and lodging. It's one of the few places in the world that so effortlessly combines strangeness with charm. Who doesn't want a quick get-away to Talkeetna?
Why not make a quick weekend out of it? You can fly up from the Pacific Northwest on a Friday afternoon and still be back at work on Monday. This itinerary is loaded to the brim.
Saturday morning
Grab the Alaska Railroad from Anchorage at 8:30 AM on a Saturday morning. You'll be in Talkeetna before lunch! The Talkeetna Alaskan Lodge shuttle can pick you up right there. Check in to your room, drop your bags and hit the trail running.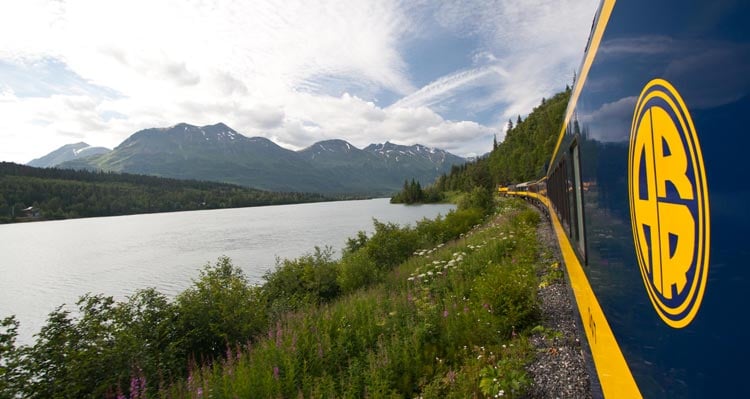 Saturday afternoon
Hike down from the lodge into town for lunch at the legendary Talkeetna Roadhouse or grab something lighter at Conscious Coffee. Then, go jet boating on the Susitna. Explore the wide Susitna, Chulitna and Talkeetna rivers from a sheltered yet fast boat. And keep an eye out for bald eagles, beavers, moose and bear in their natural habitat. It's an adventure-loaded way to explore the vastness.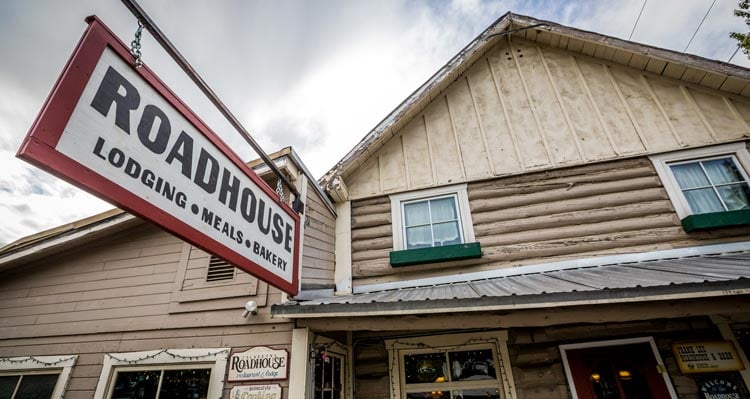 Saturday evening
Dinner at Foraker Restaurant in the Talkeetna Alaskan Lodge is a must. There's no other place with this amazing view and such an outstanding menu, including an award-winning wine list. There's often live music in the evenings in the lodge's lobby next to the giant fireplace. Depending on when you're here, sunset could be late. So you'll have plenty of time to sit on the lodge's wide deck and watch the day end over the Alaska Range.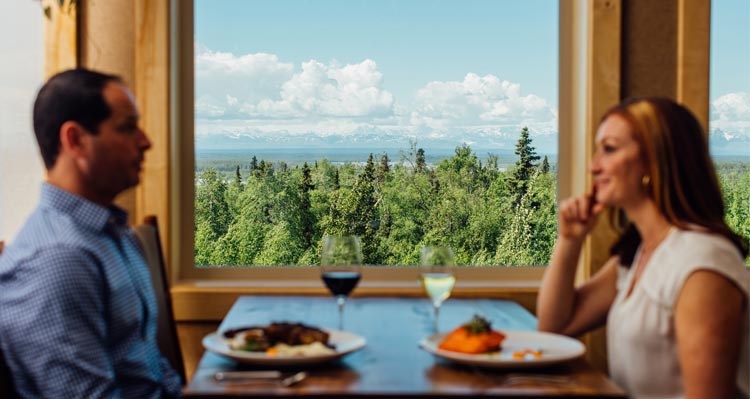 Sunday morning
First stop is the top of the Americas. A flight above and around Denali is a real show-stopper. Experience the tremendous size of these mountains for a bird's eye view. We definitely recommend opting for the glacier landing to touch the majesty up close.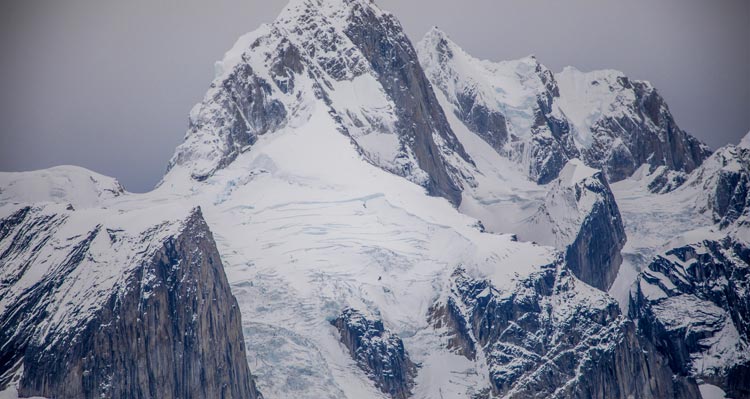 Sunday Afternoon
Then, grab lunch in town again, and be sure to stop in to see the eager Aurora Dora at her gallery and visit our friends Ed and Mary-Ann Wick at the Mountain Traders Market at the end of Main Street. The train heads back to Anchorage Sundays at 4:50 PM, getting you back for the late day flight back home.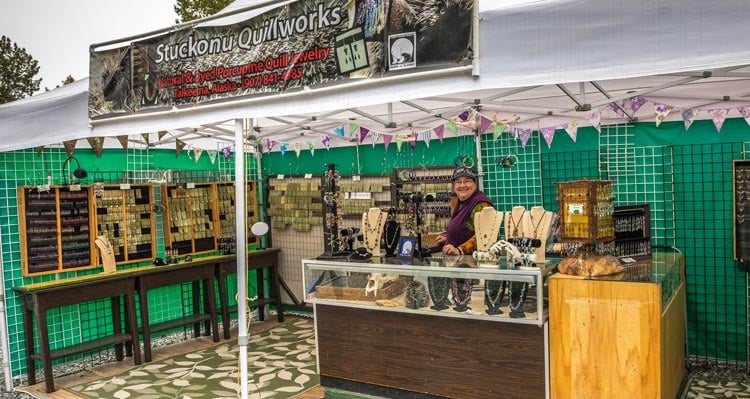 Contact our Alaska Experts for help with all the above bookings at 1.800.808.8068.
Who is going to be able to beat that weekend story around the water-cooler on a Monday morning?
Tip:
This quick get-away also works as a Sunday overnight that makes for a perfect add-on to a
Weekend in Seward
.