Seeing the giants of the sea is an experience that you'll never forget. Witnessing a whale breaching, bubble-net feeding, lobtailing or splashing off the coast of Alaska is a thrilling and truly authentic experience. It gives you stories to share, memories to cherish and a sense of wonder about the ocean that'll stay with you long after you're back on dry land.
Here are some Frequently Asked Questions about whale watching in Alaska.
1. Where can I see whales in Alaska?
There are species of whales all over the chilly coast of Alaska. From the panhandle to the Beaufort Sea, this is prime whale watching habitat, especially during summer when most species make their annual migration north. In southcentral Alaska, the most popular spots include Kenai Fjords and Resurrection Bay, Prince William Sound and the Kodiak area.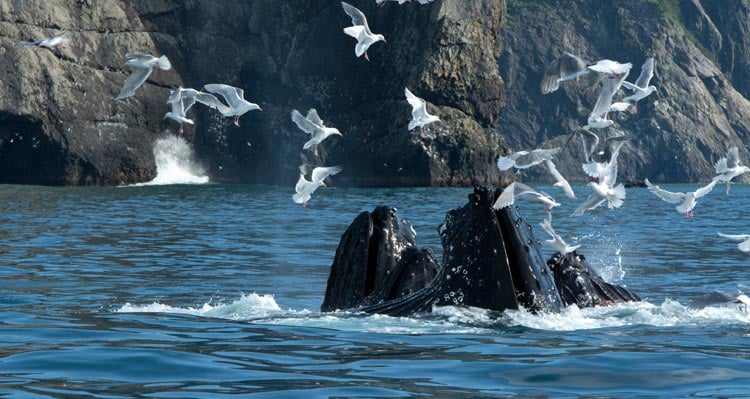 2. What's the best time of year to see whales in Alaska?
Summertime! Whales begin their migration from the warm tropical Pacific waters of Mexico and Hawaii in February. They head north at various speeds—gray whales usually come first, arriving in Alaska in April. June and July are prime-time for spotting humpback whales in Alaska and orca whales are frequently seen in May and June. From May all the way through September, all these species, as well as blue whales, minke whales and beluga whales can be spotted along coastal Alaska.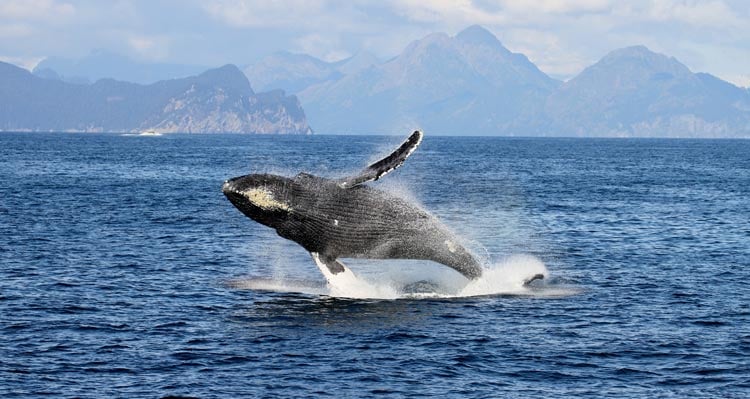 3. What whales will I see?
Depending on the day, you may see many different species or only one or two. The coastal waters of Alaska are the summer home to gray whales, humpback whales, orca whales, blue whales, minke whales and beluga whales.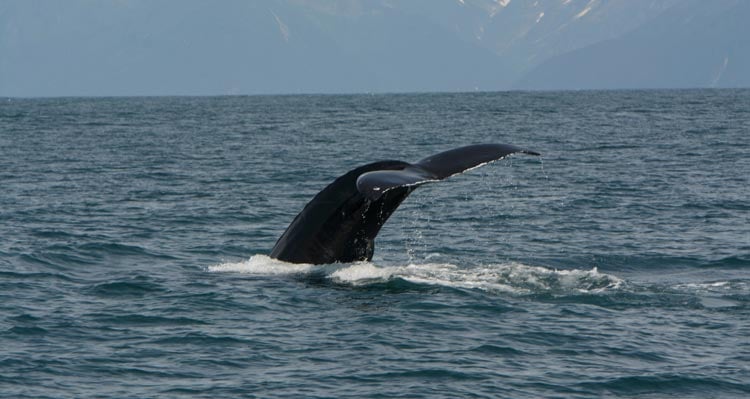 4. How can I choose a responsible whale watching company in Alaska?
Selecting a whale watching company that has been certified by Whale SENSE is a great place to start. This voluntary group's members all adhere to standards of responsible practices. It's a simple way for travelers to make a difference in marine conservation. Participating companies agree to:
Stick to the regional whale watching guidelines
Educate naturalists, captains, and passengers to have SENSE while watching whales
Notify appropriate networks of whales in distress
Set an example for other boaters
Encourage ocean stewardship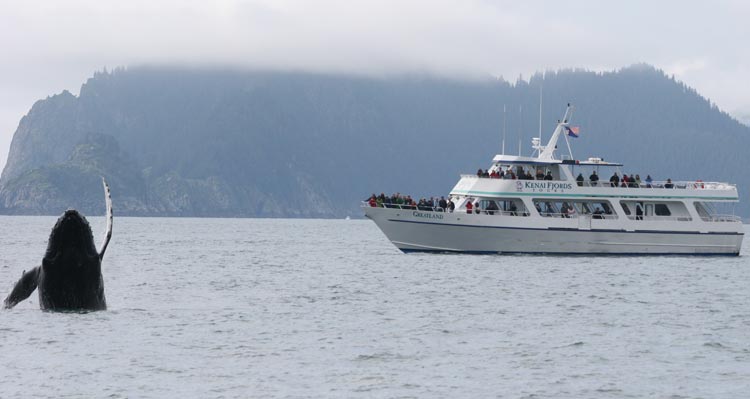 5. How long is a whale watching tour in Alaska?
Whale watching tours generally run from a few hours to a full day of touring. During the spring, the Gray Whale Watch tour is four hours long, while a five-hour tour will take you to the highlights of Resurrection Bay and a nine-hour tour takes you to the furthest reaches of the national park and past tidewater glaciers. The longer you're at sea, of course, the better chances you'll have of spotting wildlife. Kenai Fjords Tours also often stops at the beautiful Fox Island. It's a chance to get off the boat, have some food and stretch your legs.
Get more inside tips on whale watching by contacting Kenai Fjords Tours or 1.888.478.3346.