What to bring, what to expect and how to make the most of it.

So you want to see the whales. If you're heading to Seward, you're heading in the right direction. And if you're going to be heading out to Resurrection Bay on the Kenai Fjords Tour fleet, you've already made an outstanding choice. To make the most of your trip, here are some of our top tips.
Check the weather: From bluebird to the Williwaws, in Resurrection Bay and the Gulf of Alaska, it's always changing. Some folks love the wild seas, while others may struggle. Either way, if you know what to expect, you can plan ahead. Our tours operate rain or shine. From spring through fall, be prepared for temperatures ranging from 50° to 70°F, with the ever-present possibility of rain and wind. All our vessels offer heated, enclosed cabins, but to really experience the wildlife and glaciers of Kenai Fjords, you'll want to spend some time on the observation decks. Dress in layers, so you can adjust as needed. One of the best place to get the forecast is from the National Weather Service website.
Catch up on what's been seen: Wildlife sightings aren't ever a guarantee. But there are trends. By checking our social media, you can get a good sense of what wildlife we've been spotting recently.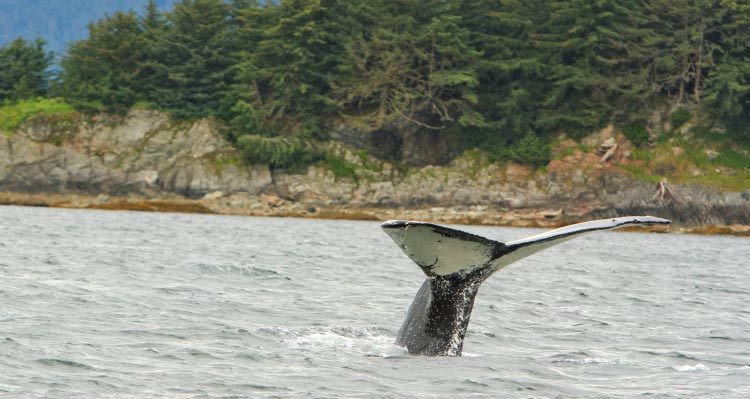 Pack appropriately: Once you know the weather, get your bag ready.
Here's our list of what to bring:
Child car seats are allowed providing the design is flat-bottomed ('rocking' bottoms are not permitted for safety reasons)
Snack (energy bar, trail mix, etc)
Medications, as prescribed
Camera
Binoculars (a limited number are available for rent onboard)
A hat
Sunglasses
A waterproof, breathable outer layer.
A medium weight middle layer garment, such as a fleece or sweater.
A moisture-wicking base layer garment. Not cotton.
A backpack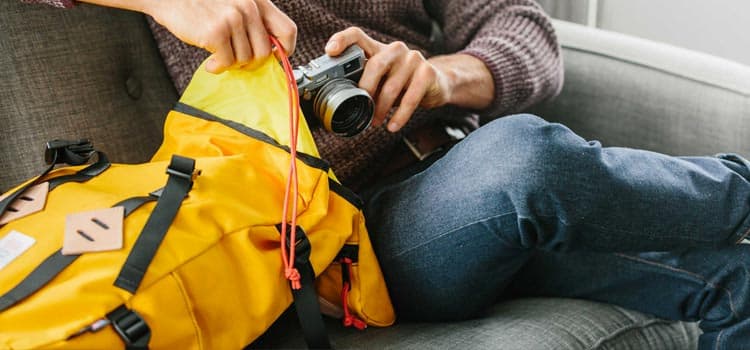 Think about motion sickness: There's no getting around it—a small percentage of people just don't do well on boats. Ours are some of the most modern, stable, comfortable tour vessels made, but if you think you might be susceptible to motion sickness, we recommend asking your physician about prescription or OTC medications that might alleviate any discomfort, so that you can enjoy your tour to the fullest! If the seas are looking wavy, stop by the desk at our Kenai Fjords Tours Office in Seward to pick up some anti-nausea medicine. It truly can make all the difference.
Bring your camera: And lots of batteries and storage. Here are a few more tips to help you snag some amazing whale photos:
Clean your camera before you arrive, and have dry lens cloths ready to wipe off any sprays.
Remember to watch the wildlife and scan the water through your eyes, not through the lens, so you can anticipate where they're going. And have the camera held firmly in front of you ready to just lift it to your eye sight for the shot.
Make sure you are standing steady.
Aim to use a fast shutter speed - or use the 'sports' or 'action' setting on your automatic camera.
For the best pictures, you have to be in the right place at the right time. KFT captains will get you to the right general location.
When you come onboard, be sure to connect with our friendly deckhands. If they know you are passionate about photography, they'll help you get on the right side of the deck.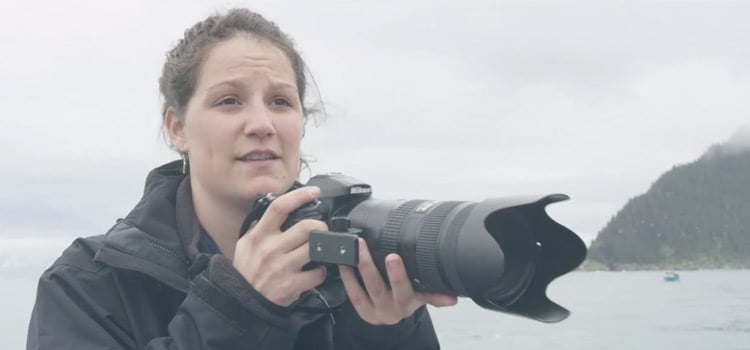 Be on time: Be sure to arrive with enough time to check in to our offices and move your car to our secure parking area. Give yourself at least 30 minutes for this. Then, you'll need to locate your boat, get your tickets, pick up any last-minute items (sunscreen? extra rain hat?) and also to just enjoy the bustling scene on the Seward Harbor.
Go with the flow: Whale-watching is more than a science. There's a lot of spontaneity to it. Our captains are focused on helping you see as much wildlife as you can. But nature is unpredictable. If you want to see a certain wildlife up close and for sure, visit the Seward SeaLife Center. Instead of focusing on checking animals off your list, we recommend you sit back, soak up the sea air, take in the stunning views, watch the birds and have the time of your life.