It's no wonder so many families dream of Alaska. There's adventure, nature, wildlife — and yet it's still a safe and comfortable destination.
From Alaska's rich culture to its awe-inspiring landscapes, the Last Frontier is sure to keep you and your family busy. Here are eight tips for your family-friendly adventure.
Get prepared: Whether you're visiting Alaska for a week or a month, there's plenty to prepare. Chat with your kids about what they're most excited about and be sure to work their interests in. For example, if your kids love searching for treasures, make time for a beach-combing walk along Lowell Point near Seward.

Then, talk to our team of Alaska travel experts for real insider advice and to make sure you haven't missed anything. By the time you're ready to get on the plane, you'll be relaxed knowing you have a plan in place.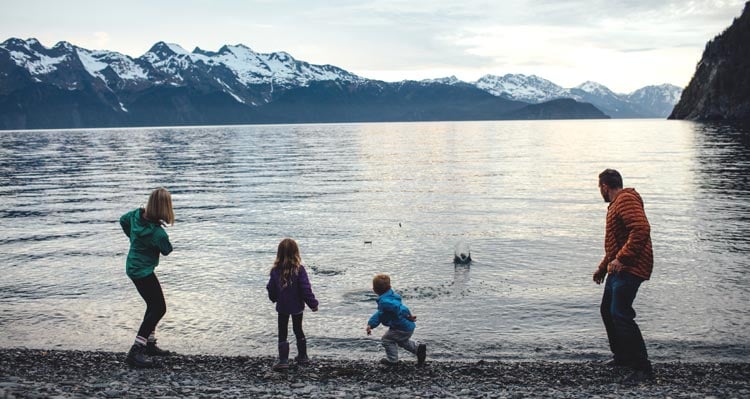 Stoke the excitement: In the months leading up to your trip, read books about grizzly bears, watch short films about Alaska and look at the map in close detail after dinnertime. All of this will help your kids get excited about the trip and prepare them for what's coming. The more they know, the more excited they'll be about what's going to happen on their own Alaska adventure.
Sail the seas: At Kenai Fjords Tours, options range from 3.5 hours to 9 hours. All involve chances for the kids to see wildlife and earn a Junior Captain pin. There are friendly deckhands eager to help your kids get the most out of the tour as well.

You know best how your kids will do on board a boat — talk to the team at Kenai Fjords Tours to find the right tour for your family.
Explore the past: From Native Alaskan culture to Gold Rush bonanzas, human history is alive and well here. And it's fun!

Discover heritage buildings in Talkeetna where time seems to have stood still. Visit the historic Crow Creek Gold Mine, en route to Seward from Anchorage, to dig for gold. Anchorage's Earthquake Park is also a cool spot for kids to explore.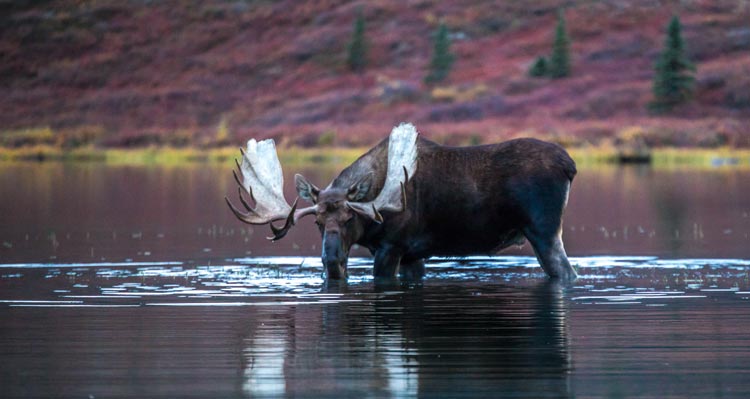 Experience wildlife: Spotting wildlife with your children can be a momentous occasion. Talk about memories! There are humpback whales, sea lions and otters at Kenai Fjords, and plenty of local animals back on dry land, too. Embark on outdoor adventures and see some of our tips on how to up your chances when you're here.
View magnificent glaciers: Alaska's glaciers are some of the most incredible sights in the world, and an excellent opportunity to talk about the environment with your children (if you're looking for a more educational trip experience). The hike to Exit Glacier, just outside Seward, is easy to access. Kids can get up close to the ancient ice and learn about how — and why — the glacier has receded.
Getting around with ease: Part of the fun in Alaska is getting from place to place. Families can travel by bus, train, ferry and car as they make their way around. If you want to leisurely travel while taking in a the scenery as you go, check out the Alaska Railroad, a favorite of visitors.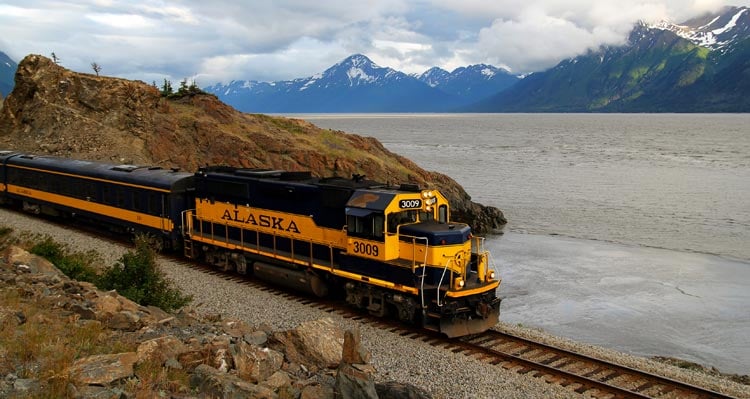 Leave in some free time: As organized as you are, you never know exactly what'll happen when you arrive in Alaska. There may be a herd of caribou on the side of the road or a bluegrass concert in a park. Be sure you slot in a few undetermined hours each day to stumble upon the spontaneous joy that travel brings.

Make sure you've packed properly and don't plan too much! There's got to be some spontaneity and mystery to your Alaska family vacation — the kids will thank you for decades to come.