The Exit Glacier, just outside Seward, is one of only a few glaciers that can be seen from a road in southcentral Alaska. You can get up close on a short hike.

A two-and-a-half hour drive from Anchorage, and only a 5-minute drive from the Seward Windsong Lodge, the trail to the glacier is one of the best places in the country to get a strong visual of the alarming effects of climate change and a chance to attempt to understand how glaciers affect landscapes. It's the only part of Kenai Fjords National Park that is accessible by road. And it's stunning.

The network of short trails that lead from the parking lot at the end of the road include an easy one-mile loop that's wheelchair friendly. For the more adventurous, the challenging Harding Icefield Trail is a must.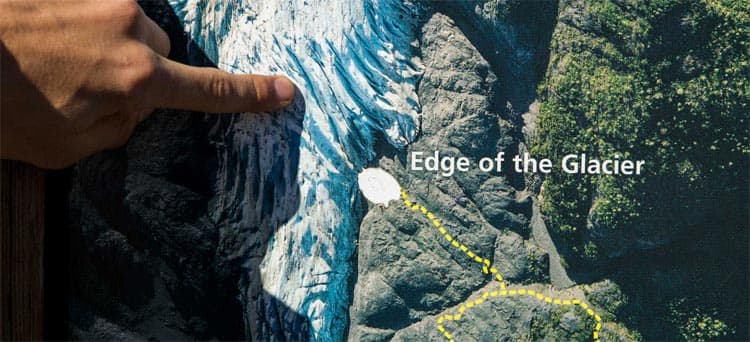 An informational display outside of the Visitor's Center at Exit provides a visual map of the glacier's location, but because it was taken in 2005 and is thus already outdated, our guide Lane used his finger to show us the terminus at the present year of 2017.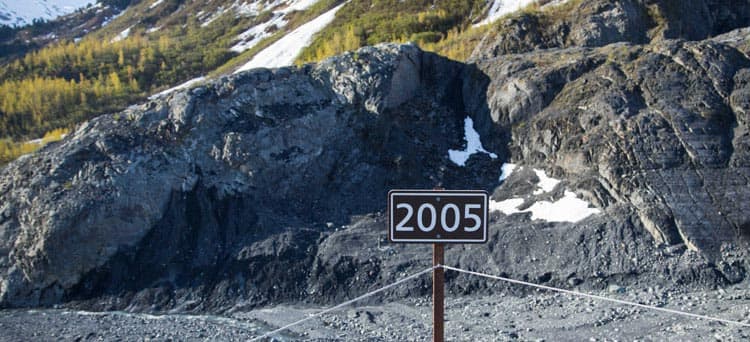 Exit Glacier is receding at an average rate of 125 feet a year. However 2016 was a 'banner year' with the glacier seeing a 216 foot reduction in that year alone. Signs along the trail that tours up to the toe mark the terminus point at various years. These signs date back to the late 1800's, and start along the paved road that leads past the Seward Windsong Lodge to the glacier.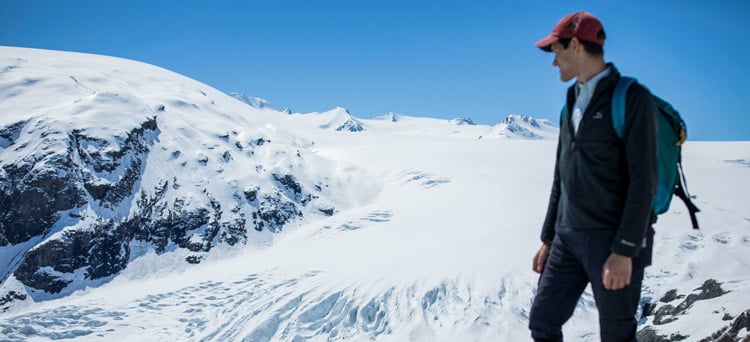 Exit Glacier earned its name when the first group of mountaineers to officially cross the Harding Icefield "exited" the ice at Exit Glacier. The 8-day traverse occurred in the spring of 1968, beginning in Homer and ending in Seward. With 700 square miles of ice, the Harding Icefield is the largest one completely within the borders of the United States and among only four in the entire country. Here, Seward Windsong Lodge Naturalist Guide Lane Pelletier admires the views from the end of the Harding Icefield trail. Well-versed and personable, Lane offers custom walking and hiking trips in the area.
Sign up to our newsletter for more on this story or new features from Alaska.