If you're looking for that once in a lifetime trip, look no further than Alaska.
Whether you're planning a secluded honeymoon on the glacial coastline or a dream retirement trip to the Denali backcountry, Alaska is a destination worth planning early for. Here are just three breathtaking adventures you could be looking forward to this year.
Flying into Denali Backcountry Lodge
Since 2021, the journey into the iconic Denali National Park has been partially hindered by the temporary closure of Denali Park Road. That means the best way to experience true Alaska wilderness is with a visit to Denali Backcountry Lodge. The first leg of your journey is a 35-minute trip by helicopter over scenic areas like the historic gold mining settlement of Kantishna, with growing mountain views of the towering Alaska Range as you approach your destination. Spot more in the air than you ever can on the road.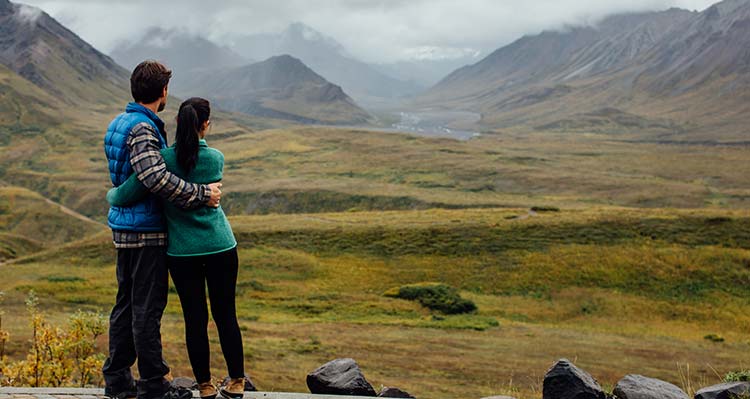 Once you land, you can explore the remote Denali backcountry with naturalist guides and customized wilderness tours courtesy of the lodge. Your accommodations are all-inclusive — thanks to the lodge's remote nature, you won't find any crowded restaurants or café lineups nearby. All meals, tours and other perks like bike and other outdoor equipment rentals are included in the price of your stay, too. Plus, the on-site Nest Spa & Wellness Center is standing by for your post-excursion massage. You won't want to pass up wilderness and grandeur all in one place.
Cruising into Kenai Fjords Wilderness Lodge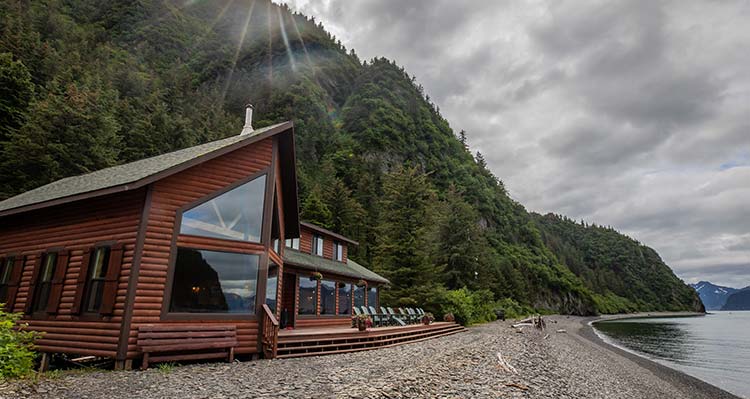 Take another leap into the wilderness, but this time by water. Visiting Kenai Fjords Wilderness Lodge on Fox Island is a completely different style of remote living. This all-inclusive waterfront hideaway includes only eight cabins from which you can explore the nearby pebble beaches and waters of Halibut Cove. The main lodge includes a guest lounge and dining room for socializing, eating and curling up with a good book.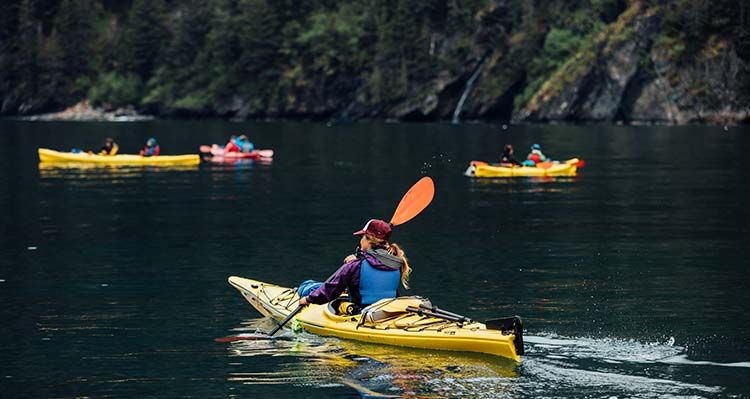 If you're happiest on the water, Kenai Fjords Wilderness Lodge is the place for you. Included with every stay is a guided kayaking trip along Resurrection Bay. As you explore the rocky coves of the island, you might just be able to spot puffins, sea lions, seals or, if you're extra lucky, whales.
On arrival and departure, you'll learn a little about the incredible area aboard a Kenai Fjords Tours cruise. Leisurely float into your destination and spot the breathtaking wilderness that surrounds you.
Gazing skyward at Talkeetna Alaskan Lodge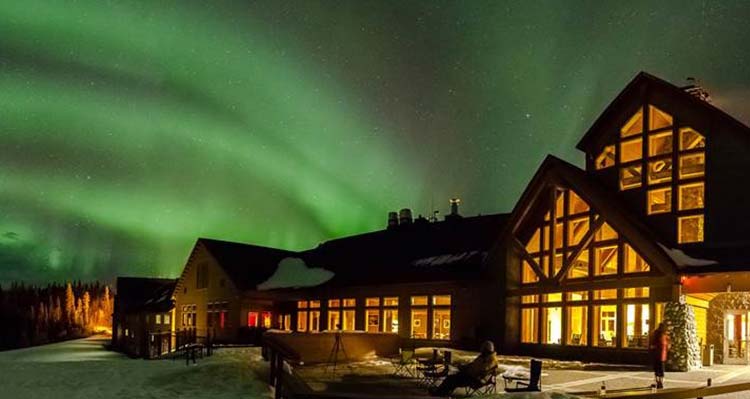 Set just outside of its namesake town, Talkeetna Alaskan Lodge boasts many reasons to visit, but none are quite as alluring as the possibility of a northern lights sighting in March or April. The lodge is the perfect spot for viewing the northern lights, also known as aurora borealis, because of the dark night skies and the complimentary view of Denali National Park. When everything lines up just right, the sky couldn't look any more spectacular.
The aurora borealis is why Talkeetna Alaskan Lodge offers a special wake-up call service. Guests can request to receive a phone call if the northern lights make a special appearance — ​and the call can come at any time of the night. While some receive a 3 a.m. alert and roll back to sleep, others head out to the viewing deck to take in this natural wonder.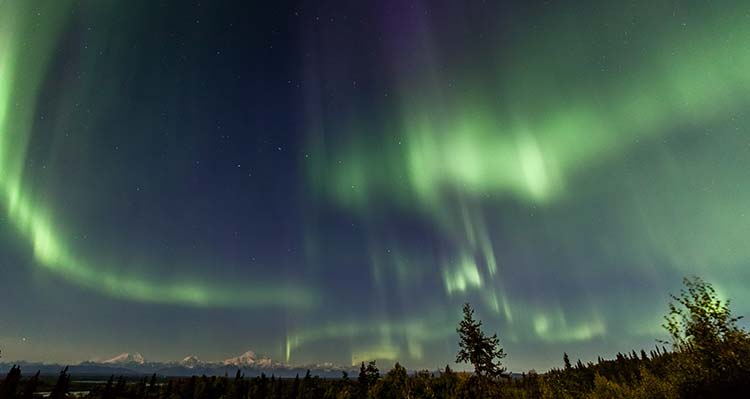 There's plenty to do while you wait for a nighttime sighting. Depending on the time of year you visit, biking, hiking and Nordic skiing are all abundant in and around Talkeetna. You can also invest some time into learning about Alaska culture at museums, art galleries and film screenings around town. It's the quintessential Alaska experience.
Spend your vacation in the Last Frontier this year. Your dream getaway is waiting! Book your accommodations today.