Adventure reigns in Talkeetna — it's beautiful, it's remote and it's full of people who are living out their dreams.
In a leisurely afternoon, you can explore this small-town gem and get to know some of its friendly residents. There's a perfect mixture of heritage, artistic expression, natural wonders and good coffee.
Complimentary shuttles run from the Talkeetna Alaskan Lodge into town throughout the day. Here are some of the things we think you need to check out during your next visit.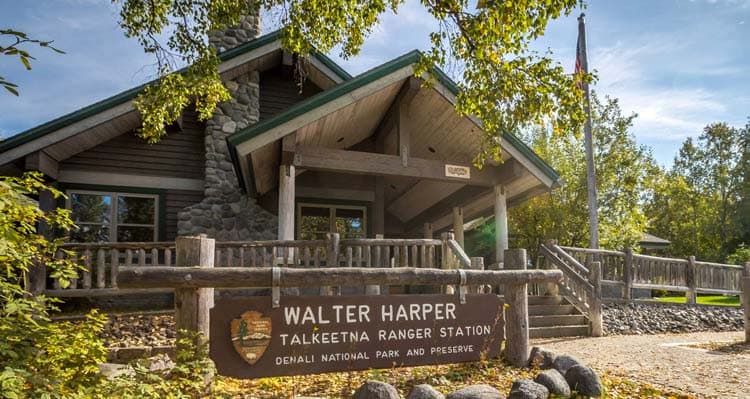 Enjoy Alaskan culture
People in Talkeetna have a rich connection to the surrounding rivers and the fish that swim in them. Susitna Salmon Center is a fascinating museum, library and interpretive center that offers a chance to learn and connect with the salmon and their rivers. It's an avenue to explore what this place is all about.
You can also see who is tackling what routes on Denali on any given day in the Walter Harper Talkeetna Ranger station at the National Park Service headquarters. There, you'll also find historic artifacts, an extensive library and a small film theatre. Don't forget to chat with the enthusiastic and experienced rangers eager to share the many stories of Denali.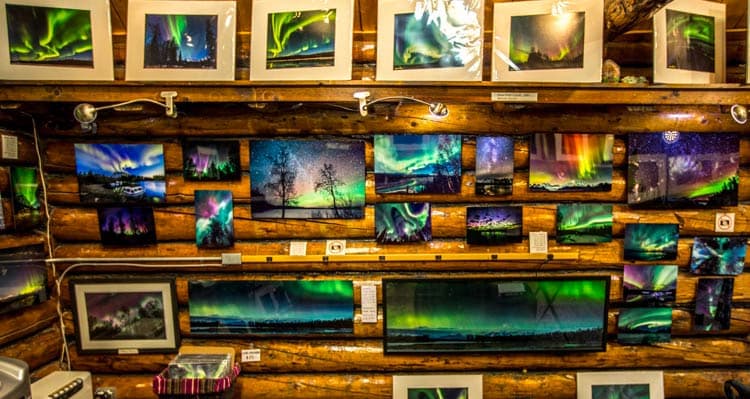 Check out local galleries
We love Talkeetna's art galleries. It's hard to imagine anything more majestic than the aurora borealis over the peaks of the Alaska Range. Photographer "Aurora" Dora Miller has a cute cabin that serves as her gallery, where the stunning colors in her images shine brightly. She's friendly and loves to talk about the northern lights. Aurora Dora's images are also on sale in the Tokosha Coffee & Gifts shop at Talkeetna Alaskan Lodge.
Make sure to check out the Dancing Leaf Gallery on your travels as well. In a town loaded with handicrafts, this gallery stands out for its tasteful, original art, ranging from jewelry and home decor to pottery and painting, all of which were made by Alaskan artisans.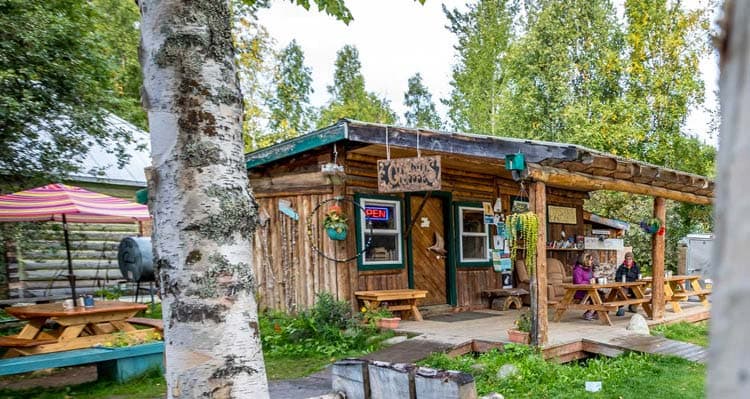 Stop for coffee and snacks
There's lots of good coffee in Talkeetna, but we love Conscious Coffee for its cozy little heritage cabin and good vibes. Their crepes make an ideal snack and it's a great place to meet some locals.
If you wander around enough, you'll notice small coffee huts are also plentiful in and around town. When the weather dips below freezing, there's nothing Alaskans love more than a hot cup of joe. That's why these colorful shacks exist — to provide hot drinks and tasty treats to keep you warm while you explore the great outdoors.
You can also stop by Talkeetna Waffle Pops for a unique snack or a sweet treat after dining at the neighboring Homestead Kitchen. The "Any Fin is Possible" waffle features smoked Alaska salmon, scallions, pickled jalapenos and teriyaki sauce. And "The Talkeetna" uses local birch caramel to go with vanilla whipped cream and chocolate sauce. You'll definitely find something to fit your midday snack urge here.
Experience Talkeetna dining
For more than 100 years, the Roadhouse has been a go-to spot for legendary baked goods and savory pies — locals recommend the salmon pie. Pop in for a look at the walls coated with memorabilia relating to Denali mountaineering history (plus, world-class alpinists are regulars). You never know who you'll meet by the fireplace while enjoying a cup of tea and a scone.
You can also head over to the Foraker Dining Room in Talkeetna Alaskan Lodge. Settle in at your table and enjoy the amazing view and outstanding menu, including an award-winning wine list. There's often live music in the evenings in the lodge's lobby next to the giant fireplace. Depending on when you're here, sunset could be late.
Also located in Talkeetna Alaskan Lodge is the Base Camp Bistro. Enjoy the same breathtaking views in a laidback atmosphere. The entire Alaska Range spreads out across from you, and you can watch planes come and go above town. Enjoy the wide patio with a cocktail or local microbrew pint.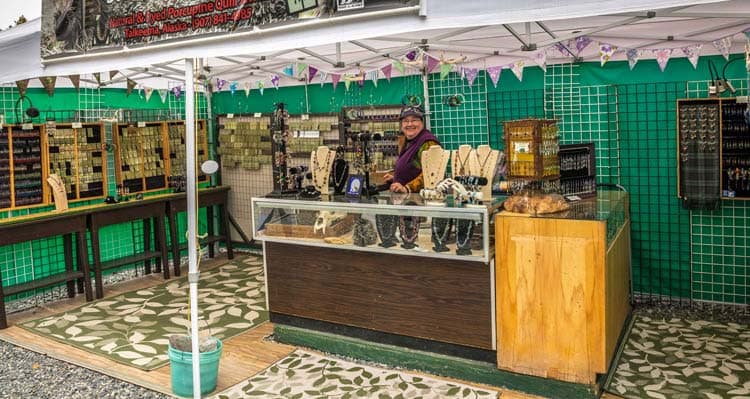 Go shopping
If you want to squeeze in time to gift shop for friends and family (and yourself), you'll want to head to the Talkeetna Artisans Open Air Market in front of Sheldon's Community Arts Hangar. Open on weekends from May to September, you'll find an assortment of handcrafted Alaskan art created and sold by friendly locals at the all-day market.
Poke around and make sure to pop into locally owned shops and support small businesses while in downtown Talkeetna — they're what make Alaska such an amazing place to visit!