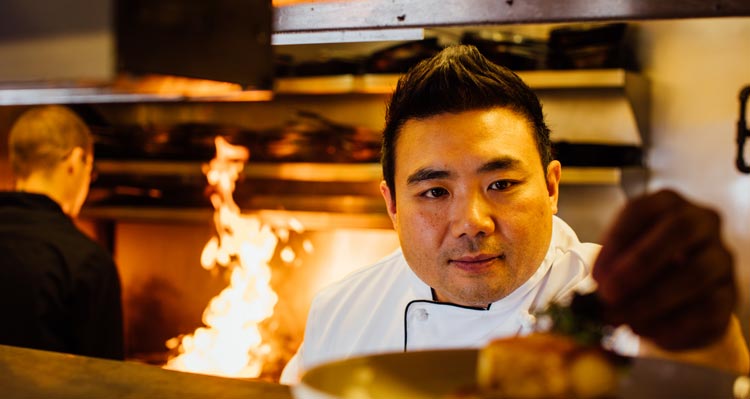 But it's about more than pop culture. Alaska king crab is an incredibly rewarding choice for its flavor alone.
"From a taste standpoint, king crab really stands alone," he says. "I don't think we ever get someone disappointed in this meal. If you've had it, you love it."
Alaskan King crab: Wild, Sustainable and Good for you
Chef Choy says here are three reasons it's so good. First of all, Alaska king crab is way bigger than any other crab out there. And yet it's much more delicate and soft in appearance. It's loaded with what Chef Choy describes as "sweetness and meatiness" unlike any other crab meat in the world.
Then, there's the healthy factor—it's a leaner protein than other crab meats, low in both fat and calories. It comes in at around 100 calories and 19 grams of protein per 100 grams of meat. Alaska King crab is rich in high-quality protein and omega-3 fatty acids. It's good for your heart, muscles, joints, eyes and even your brain!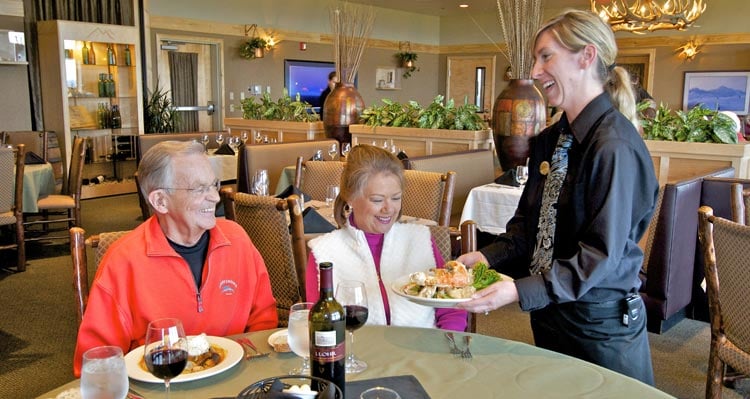 Finally, thanks to popular culture, now people understand how king crab is harvested, and how dangerous and complicated it was to just get it on your plate. King crab fishing is considered one of the most dangerous jobs in America. And it's actually very sustainable as well.
Alaska implements stringent catch rules and stock rebuilding plans which limit the total allowable catch to a small fraction of the adult male king crab population, Chef Choy says. There's only so much of it available. Travelers need to be on the look out to make sure that the king crab they're ordering while in Alaska is actually from Alaska (versus a lower-quality Russian crab that is appearing more and more, Chef Choy says). When it's the real deal, it's allure is hard to resist, like a taste of wild Alaska.
"I love that Alaska king crab is always wild caught, harvested in the pristine and hazardous waters off Alaska's coast," he says. "The romanticism of the adventure and struggle to harvest Alaska king crab never wanes for me."