Birds of Fox Island: Connecting to Alaska Wildlife in Kenai Fjords
From rafts of common murres and waddling tufted puffins clinging to the shore to bald eagles and peregrine falcons soaring above, Kenai Fjords is a slice of bird-watching heaven.
The Kenai Peninsula, on southcentral Alaska's coast, stretches for more than 500 miles and is considered a significant and important area for birds and bird-watching by the National Audobon Society. There are more than 190 species that pass through or live here full-time. Keep your binoculars handy, and be sure to chat with a Kenai Fjours Tours Deckhand for help spotting and identifying bird species while you're out cruising the waters.
Visitors to Fox Island Day Lodge (either as passengers with Kenai Fjords Tours or as guests at Kenai Fjords Wilderness Lodge) get a unique chance to learn more about the bird life here—its diversity and importance. After all, birds form an important part of the natural food chain and the ecosystem. And sometimes, they need a bit of extra care.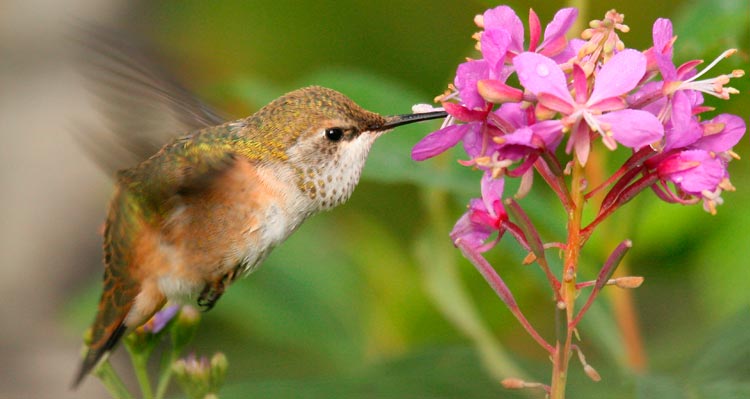 Naturalists from the Anchorage-based non-profit organization Bird TLC (Bird Treatment and Learning Center) make regular visits to the island. They'll bring injured birds that are in their care along to interact with visitors. Through hands-on, science-based education programs, they explain how injured birds are rehabilitated into the wilderness.
"We help birds who are indigenous to Alaska," Bird TLC's Billy Stapleton says. That means they don't work with introduced species or domesticated birds who are pets. It's an educational organization that was founded by Dr. James Scott and is driven to help bring awareness to assisting birds in need, he says.