There are plenty of places to observe the Northern Lights—Greenland, the Yukon, Fairbanks. But here in the funky little town of Talkeetna, Alaska, there's something extra-special.
Renowned Northern Lights photographer Aurora Dora Redman says its due to a unique combination.
"We have a beautiful landscape with the Alaska Range close to us and the rivers all coming together here in Talkeetna," she says. "And because we don't have light pollution it makes for some amazing dark skies. So, the darkness matched with this beautiful scenery—it's incredible."
In many of Redman's stunning photos, some of the tallest peaks in North America are featured with the Aurora Borealis dancing above. You've got Mt. Foraker, Hunter and Denali on the bottom, the Aurora, Andromeda and the Milky Way above.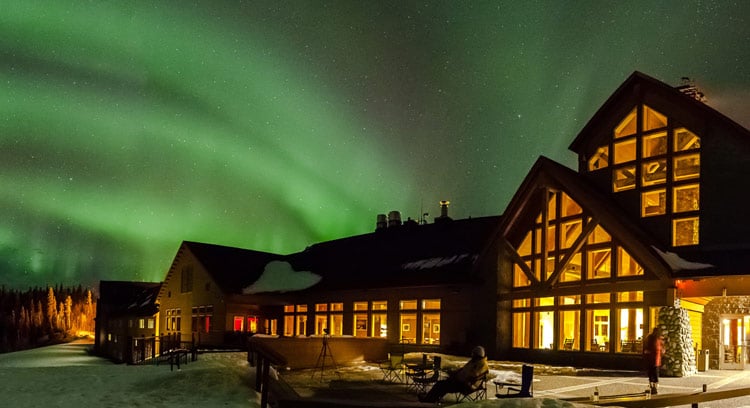 Besides the high peaks, Redman loves the varied topography of the Talkeetna area, including the vast rivers like the Susitna, Chulitna and Talkeetna all converging here as well. "It's the richest area we have," she says.
And shooting photos from the broad observation deck at the Talkeetna Alaskan Lodge, which faces north towards Denali, provides the ultimate lookout (with a cozy fireplace just steps away).