When Trond and Kim made the long journey from Australia to Denali for a two-night stay, they were keen to make the most of every single moment. With help from the Denali Backcountry Lodge staff, they created an itinerary that let them soak up every single aspect of this incredible place.
"This was a very big trip for us to come to Denali," Trond says. "We really wanted to get all we could out of it. And it turned out to be absolutely amazing."
Not everyone is keen to cram so much adventure into the stay. If you'd prefer to save time for a massage or to just sit by the creek, feel free. But if you're a go-getter, their tips are for you!
Here's their itinerary for all you go-getters:
Day 1
1 PM: Board the private, narrated tour at the Denali Cabins for an afternoon of magnificent sights, wildlife viewing and engaging stories from your talented driver guide.
7:30 PM: You'll arrive at the Denali Backcountry Lodge in the evening. Check out your cabin, and spend some time exploring the property. Stroll along Moose Creek.
8 PM: Enjoy dinner with fellow travelers from your day's adventure.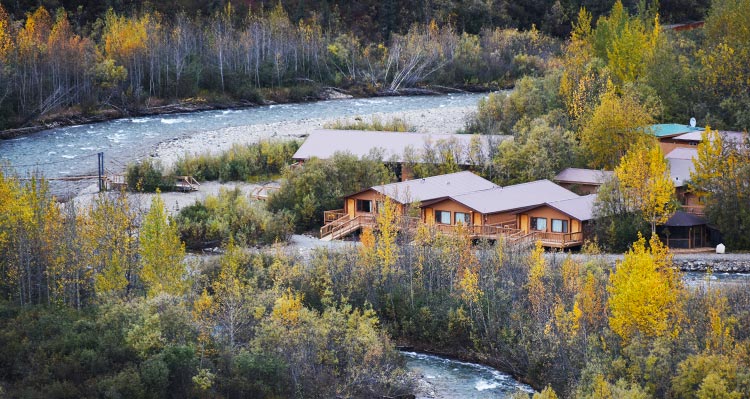 9:30 PM: Take a look at the activity board by the front desk. Here you'll discover what hikes and activities are on the following day. Speak with the staff at the front desk about their recommendations, and figure out your itinerary. We took notes on the schedule so we wouldn't miss a beat. Enjoy a drink at the bar or by the fire in the comfortable guest lodge, or make your way outside to listen to the serenity of the creek and crackle of the fire in one of the gazebos.
10 PM: Settle into your comfortable cabin for a full night's rest for the day ahead.
Day 2
6:30 AM: Rise and shine early to join a guided morning yoga class in the guest lodge.
7:30 AM: Fuel up with a buffet breakfast.
Between 8 and 9 AM: Pull on a pair of the lodge's gumboots (that's Australian for rainboots!) and meet your naturalist guide for your morning hike. In order to be back in time for a lunchtime activity, we opted for the shorter and easier hike of the morning. The Moose Creek walk was an interesting introduction to identifying some of the plants of the area, and what it's like to travel in the tundra. As you walk you'll feel the squish of the layers of vegetation that make up this unique landscape. On this soft ground you may find yourself tempted to find a nice hill to roll down—embrace it! Our guide informed us that rolling is often the fastest way to travel downhill in the tundra. So you're in good company!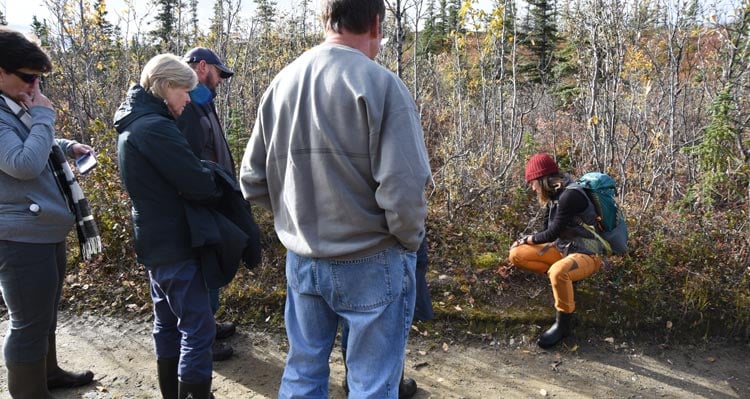 12 PM: Be prompt and arrive to lunch right at 12 PM to enjoy an untouched buffet.
1:30 PM: Join a guided botany walk, or join the Kantishna history tour and stroll over to Fannie Quigley's cabin.
2:30 PM: Ask one of the staff to give you a quick how-to on gold-panning to do at leisure in the creek that surrounds the lodge.
3 PM: Jump aboard the shuttle to Wonder Lake. Borrow a bike to ride the quiet road back to the lodge. Or, just bring your camera and enjoy the view of Denali reflecting in the lake (if you're lucky). We hiked up Blueberry Hill for a better view, picking and eating the berries as we went.
5 PM: Join the rest of the lodge guests for appetizers and a drink before dinner.
6 PM: Enjoy a delightful dinner at the large dining tables and recall your day's adventures with fellow guests.
7:30 PM: Head over to the Miner's lodge for nightly talks on rotating topics about the Park and its inhabitants.
Nightfall: If somehow you still have enough energy to keep your eyes open and it's a clear night in the early or late season, enjoy some stargazing. Deep in the Denali backcountry, the Milky Way will be in full view. If you're really lucky you might even glimpse the northern lights.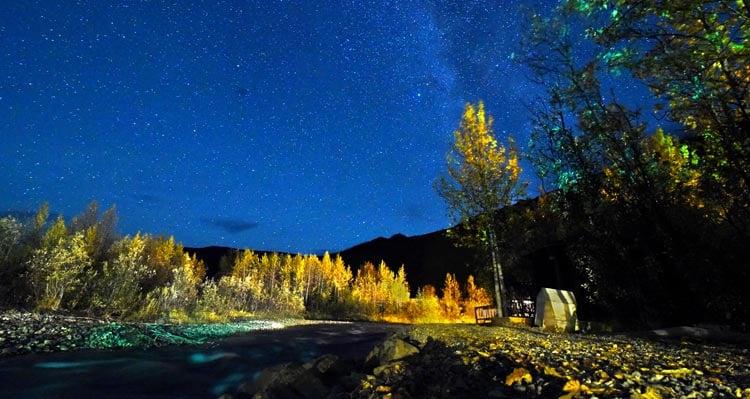 Day 3
9 AM: Departure day for the lodge starts early, with the Lodge's private bus leaving Kantishna at 6 AM in order to be well-timed with the Alaska Railroad's southbound Denali Star train. But if you have a little flexibility in your schedule, we recommend booking a flightseeing tour of out of the backcountry instead. Your bags will be taken on the early morning bus. And, after a leisurely morning at the lodge, you'll enjoy a 50-minute flight over the Alaska Range, witnessing the grandeur of these remote mountains and vast landscapes from above.
11 AM: Once you touch down back at the Denali Cabins you'll be whisked away to meet the Alaska Railroad, or whatever else your Alaska journey has in store for you.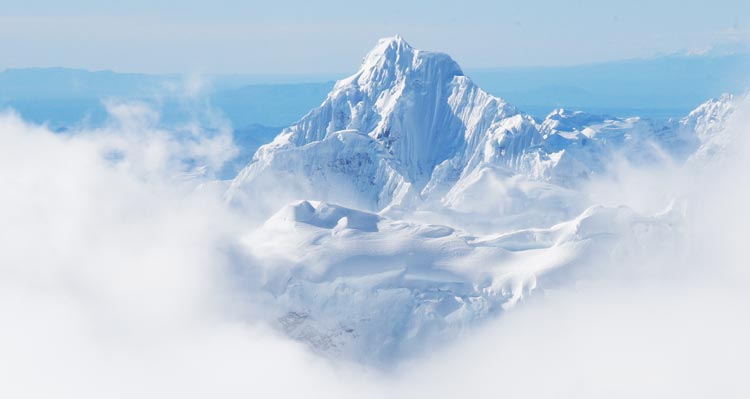 And after all that you still won't have covered all there is to do in the Denali backcountry! There are guided hikes of different difficulties each day, massages at The Nest Spa, fishing and self-guided exploration still to experience. Not to mention making time to just relax and unwind in this comfortable and tranquil backcountry setting. On second thought, maybe you should stay another day, or three—we sure wish we could have!
"Our Denali trip may have seemed short, but with two nights and three days, and careful planning, we were able to maximize each moment," Trond says. "What an incredible place Denali is!"