My dad and I travel well together. We've been to Thai food restaurants in at least 10 states, negotiated with taxi drivers in Mexico and hiked together from Canada to the US.
A trip to Alaska and a visit with my aunt and uncle there sounded fun. I also thought it would be relaxing as well, so I brought along two novels. While my relatives are definitely active, they're in their 60s like my dad. So I expected lots of time spent for R and R (reading and relaxing).
Back to the Last Frontier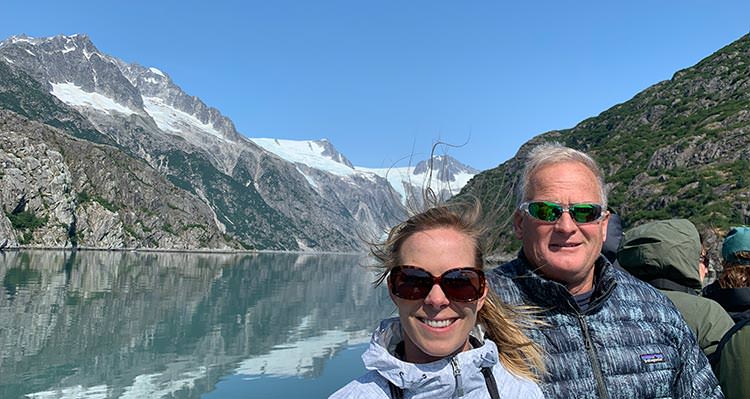 Heading to Alaska was like going home for me and my dad. Growing up, my family often flew to Cordova, where my dad had a commercial fishing boat with my Uncle Bob. I frequently went out on the boat with him, and remember Alaska as fun, adventurous, and full of childhood memories like poking starfish on the beach, getting a little seasickness and lots of salty air adventure. We hadn't been back in a decade. It was high time for a reminder of Alaska in the summer.
My dad and I landed in Anchorage and bounced to a Thai place in Wasilla before arriving in Talkeetna. The tiny town has a great name, a fun vibe and an incredible view of the peak – Denali – when the clouds lift. Only 30 percent of visitors actually see the peak so expectations are low, but everyone is happy to be there.
Where to Watch Denali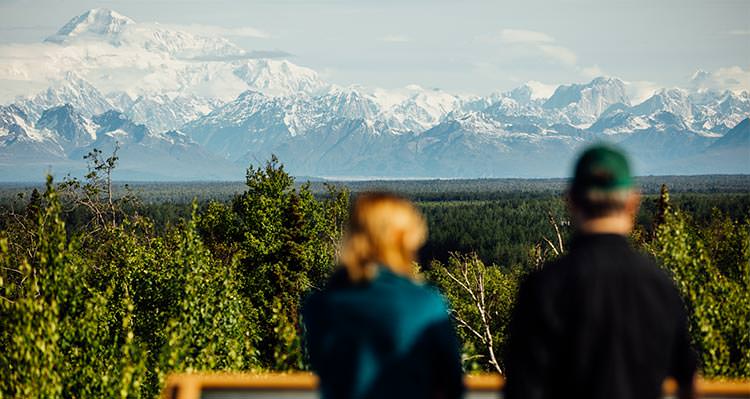 Talkeetna Alaskan Lodge has the best view of Denali, hands down. The afternoon we arrived, it was covered by clouds but the crowd on the deck was jovial at Happy Hour in the sunshine. Checking the forecast, we declared it was 29°F and snowing on the summit of Denali. It seemed highly unlikely we'd ever see the peak while we were there. Shrugging with acceptance, I went to bed.
The next morning, my dad went to grab a coffee and quickly ran back upstairs. "You've got to see this!" He hollered. I guessed what he meant. I ran out to the deck where visitors were congregating in front of the most massive peak I've ever seen. The view of Denali – clear and glittering in the sunshine – was tremendous and no one could look away. It was a most magical reaction to a mountain. Everyone on the deck at Talkeetna Alaskan Lodge stood still, drinking coffee and taking pictures, mesmerized by the peak.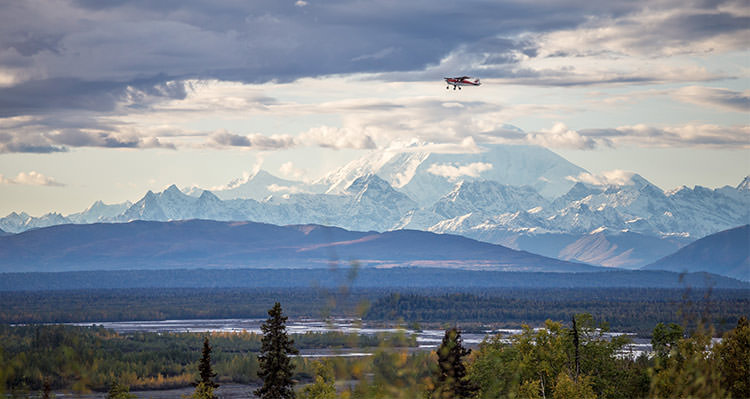 From there, we embarked on a flight tour with K2 Aviation to see the peak up close, and then we had a new goal – Denali National Park. We could just make the last bus of the day for campers to Wonder Lake. We stopped for Thai food again, on the way to Denali, and I realized I hadn't had any time to read yet. Maybe in camp?
Getting into the Park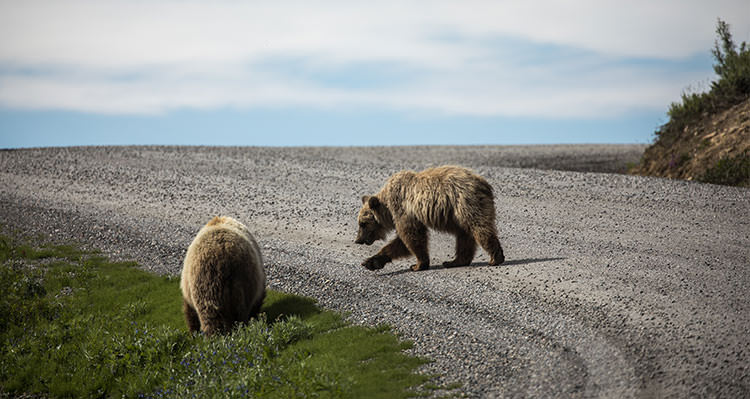 The bus only had five other people, a surly bus driver, and my dad and me. The group was convivial from the start, and we hollered to stop the driver when we saw bears, caribou, and moose. I've heard it's a smoother ride on the Denali Backcountry Adventure, where you're treated to history, information and ample wildlife stops. No reading on this bus, that's for sure!
Denali is an incredible place. My dad and I hiked around Wonder Lake and went to Kantishna, home of cozy wilderness lodging options for those looking for a comfy bed, like at the Denali Backcountry Lodge. After more mornings when we were again lucky enough to wake up to views of Denali, we left the park the same way we entered and headed south to Seward.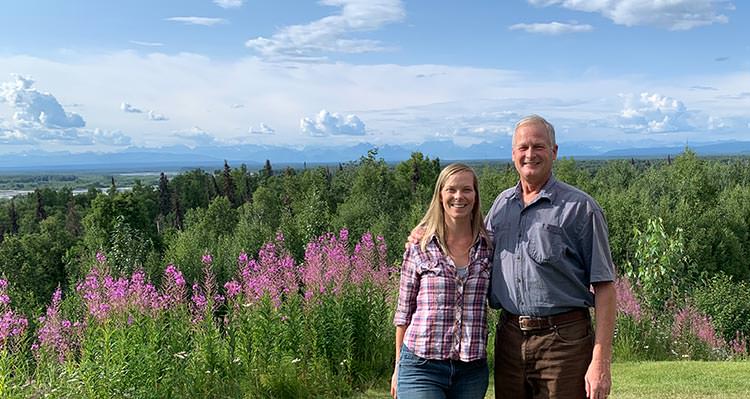 South to Seward
Maybe, our next stop would finally offer a chance to read. My Aunt Patty and Uncle Bob live in Seward, have a great love of watching the news and they've been in the town for 30 years. Probably would be a chill couple of days, I thought.
I was wrong again. Friends from the bus in Denali wound up in Seward and we all convened at the Yukon Bar. Then, the next day on the epic Northwestern Fjords boat tour with Kenai Fjords Tours' Captain Mark, reading was out of the question – every minute was filled viewing sea lions, glaciers and mountain goats. My dad loved it. The next day, my uncle sold us on a "morning walk", which ended up being the epic and challenging Mount Marathon hike, and the next thing I knew, Alaska was one rugged outing after another, a trip with my dad I'd never forget.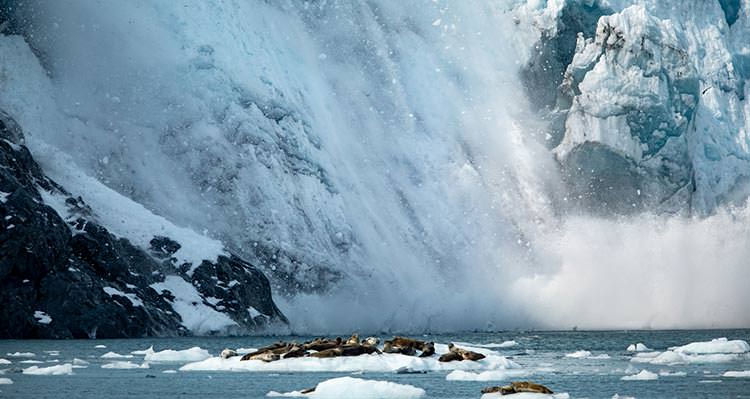 "This was an adventure trip," I told my dad as we drove to catch our flight out of Anchorage.
He laughed and said, "But I'm 64!"
But he knew that I was right. No matter what route you take, you can't visit Alaska without an adventure. A word for the wise – don't pack too many books!