Even in the remote north of Alaska, it can be tricky to truly get away. Dodging the crowds in the immensely popular Denali National Park, for example, can make the sprawling wonders of the north feel constrained. Enter Denali Backcountry Lodge.
Now more exclusive, quiet and spectacular than ever, Denali Backcountry Lodge offers visitors an all-inclusive chance to explore Denali National Park their way. Join us in the Alaska wilderness and soak in iconic Denali for yourself with this three-day itinerary.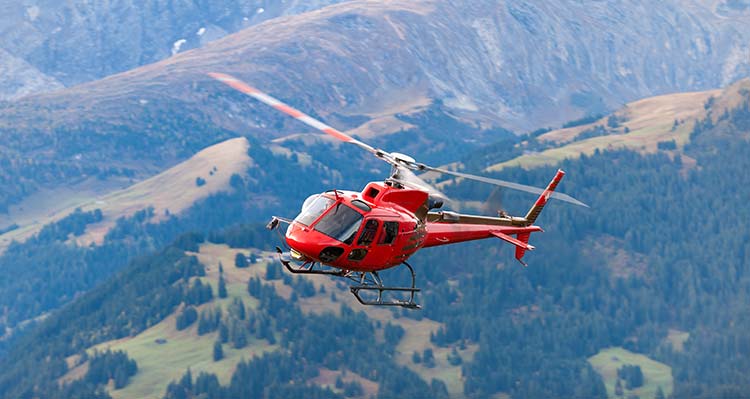 Day One: Getting to Denali
Your adventure begins even before you arrive at the lodge.
With the closure of Denali Park Road at Mile 43, Denali Backcountry Lodge is now only accessible by helicopter. You'll board at Temsco Aviation base, with a complimentary shuttle from Denali Cabins available. Once in the air, keep your eyes peeled for wildlife, towering glaciers and North America's highest mountain, Denali, as you travel to the very end of Denali Park Road, 46 miles further than any car or bus can reach.
Arrive at your adventure basecamp ahead of dinner, with time to settle into your cabin before supper is served in the main lodge. In the evening, relax by the bubbling Moose Creek under the midnight sun or take in an interpretive talk at our Miner's Day Lodge.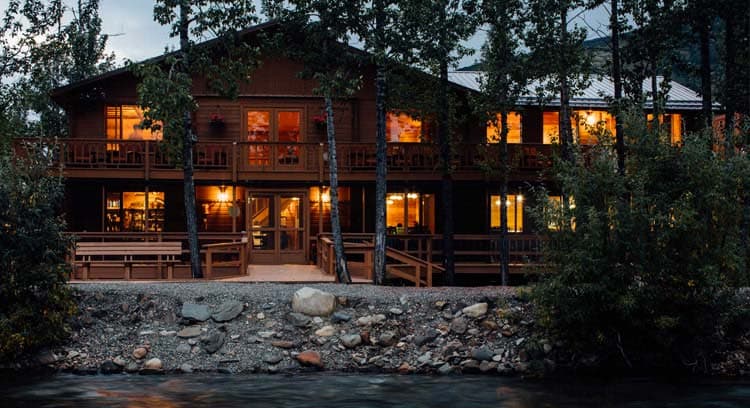 Day Two: Denali Adventure highlights
Today's your day to explore the majestic wonders of Denali. Join a guide for a hike up Quigley Ridge or down to McKinley Bar. In the afternoon, you can squeeze in a visit to Fanny Quigley's cabin to explore the prospector's past in the area or book a massage at the Nest Spa. Strong hikers should plan to spend the day hiking up to Camp Ridge or along the Busia Mountain Trail.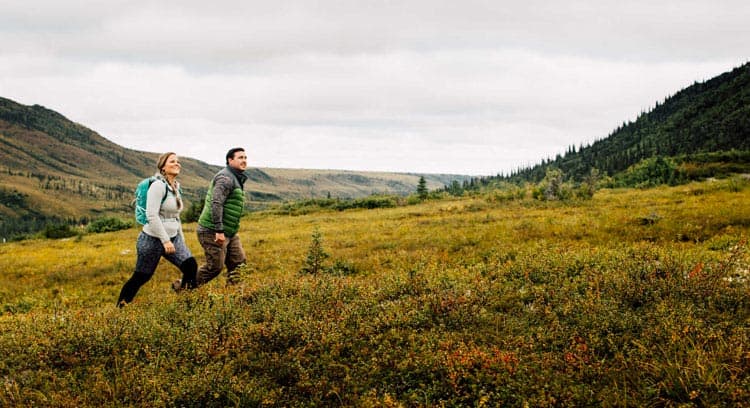 The lodge's signature happy hour is a chance to unwind, chat with other guests, enjoy a cocktail and reflect on the adventures of the day. Then, join your new friends for dinner in the lodge's dining room. Close out the day your way, whether that means gathering around the open fire, working on a puzzle or settling in with a good book.
Day Three: Memories from Denali
There are plenty of reasons to get up early in Denali. Most importantly, that's when the wildlife is most active. Moose are often seen at Wonder Lake, grizzlies digging in riverbeds and caribou browsing in bushy areas. Again, you're in superb hands, with knowledgeable, friendly and highly experienced guides to ensure you get the most out of every single beautiful moment.
Your heli-transfer out of Denali Backcountry Lodge gives you one last chance to see the beauty of the park from above. Sit back, relax and enjoy the views as you say goodbye to Denali.