Whale watching can be an exercise in patience. It's sometimes slow, often a guessing game, even for Kenai Fjords Tours captains who have spent a lifetime combing these waters. Where are the whales? Where will they come back up to the surface? How will they come up?
But then, in an instant, it becomes an enormous rush of adrenaline.
When a bubble-net (or cooperative feeding, as some call it) feeding happens, it's a flurry of activity. A group of humpback whales gather at the surface to feed. Each summer, usually in late June, our tours witness bubble net feeding in Resurrection Bay.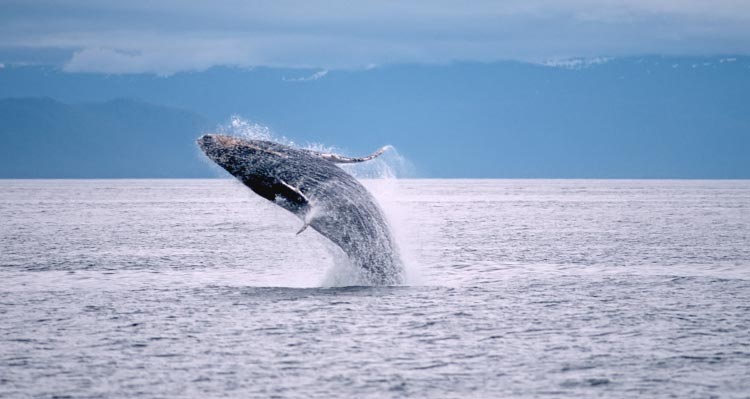 How does this feeding technique work?
Humpback whales often travel in groups. During the summers spent along the coast of Alaska, they're all about bulking up. Humpbacks only eat during half of the year—the summer half that they spend here (the rest of the year they are focused on breeding). Eating as much as they can, and doing so around the clock, a humpback can consume up to 3,000 lbs of fish a day.
Sometimes, they swim in a shrinking circle, blowing bubbles as they go, and together, they are able to force fish upward. It's like a trap—fish aren't able to get out of the bubbles. The way the whales exhale the bubbles also creates a loud and intense sound that also helps with the process—fish can't handle the noise! Teamwork makes for an easier meal, you could say. It's an incredible example of cooperation that scientists say is learned.