Road trip! At the head of Resurrection Bay, Seward makes the perfect weekend road trip from Anchorage. If you're from the Pacific Northwest area, you can hop on a flight Friday morning and get up to Seward by dinner time. It's a chance to get out on the water, to get away from the city and to experience the beauty of Alaska firsthand.
Here's our ultimate 3-day itinerary:
Friday afternoon
If you live in Anchorage, hit the road! If you're flying in, grab a rental car and do the same. You're in for a treat. The 120-mile drive to Seward follows the historic route that opened the Alaska interior 70 years ago. Give yourself 2.5 hours. And if you need a snack, stop in at The Bake Shop in Girdwood. Make sure your tank is full!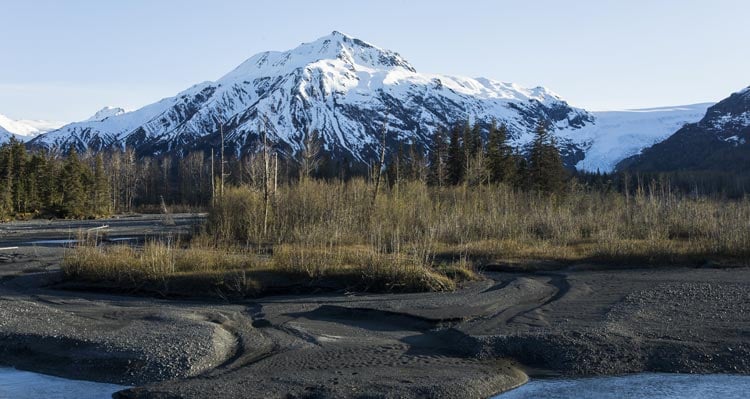 Friday evening
Roll into Seward in time for a late dinner. Check in to your room at the Windsong Lodge and head over to the Resurrection Roadhouse for a feast. Take some time after dinner to stroll along the trail next to the Resurrection River, and to soak up fresh air, tall peaks and thick forests.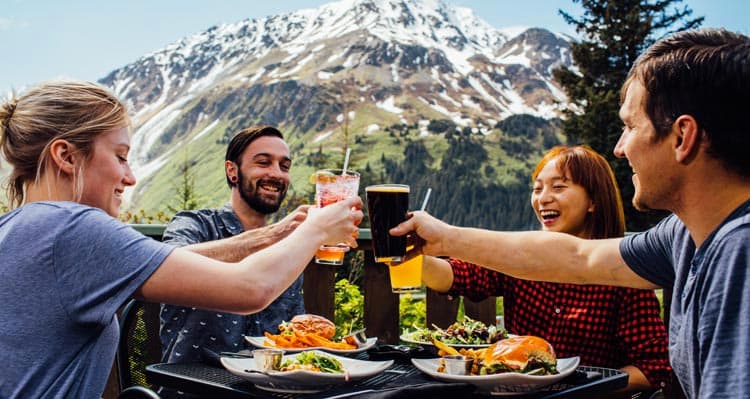 Saturday
Today, you'll spend the day on the water! Grab coffee and a leisurely breakfast at the Roadhouse, then drive five minutes to Seward's charming harbor. Kenai Fjords Tours' National Park Tour departs at 8 a.m. and 11:30 a.m., with check-ins an hour prior. Plan to arrive early and take some time to stroll the harbor. It's one of the top sailing destinations in the United States, plays host to a large array of commercial fishing fleet of all sizes and houses over 100 charters.
When the captain calls you onboard, find a comfortable seat and keep your camera ready. You'll cruise past seals, whales and puffins as you explore coastal rainforests, tidewater glaciers and remote Alaskan islands. A late lunch is included! When the boat returns to dock, give yourself 30 minutes or so to wander around the harbor, pop into a boutique on 4th Avenue or grab a beverage at the Breeze Inn Restaurant and Lounge across the street from the Kenai Fjords Tours gift shop.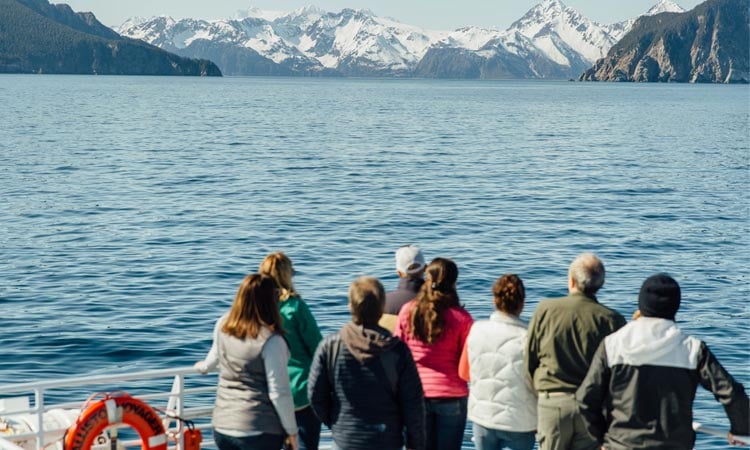 Saturday evening
After freshening up at the Windsong Lodge, head back into town for dinner. Ray's Waterfront (1316 4th Ave) has great seafood, including King Crab, overlooking the harbor. The Cookery (209 5th Ave), a humble spot specializing in amazingly-fresh oysters, has plenty of vegetarian options.
Top it off with a night-cap back at Goliath Bar & Grill where you can choose from the massive 16-tap selection of microbrews, including Kenai Fjord Tours' own Puffin Pale Ale.
Sunday
After an early breakfast, grab a cup of coffee from Resurrect Art Coffee House (320 3rd Ave.) and head out to Lowell Point to join the friendly guides from Sunny Cove Sea Kayaking for an unforgettable three-hour paddle on Resurrection Bay. Watch for sea otters and harbor seals who may come up and say 'hello'. Then, grab a quick lunch in town at the Sea Bean Cafe (225 4th Ave.).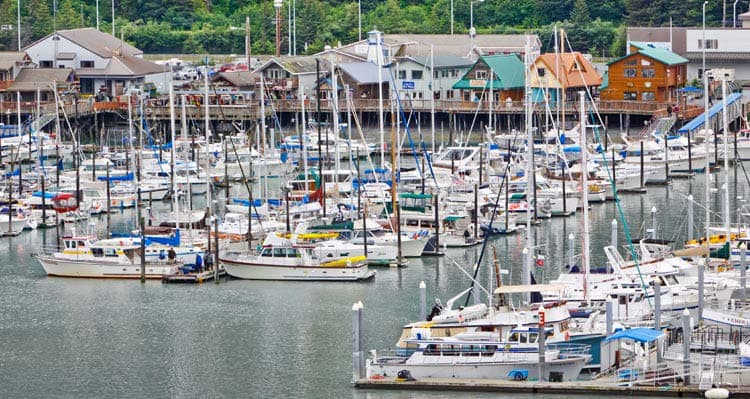 Stop for a short half-mile hike at Exit Glacier, Alaska's most accessible glacier. Your mind will be flowing with inspiration! Your legs will be stretched, your soul filled with adventure and your memories ready to last. As you drive north and head home or to the airport, you'll be amazed as how much you can pack into a quick weekend getaway.
We look forward to seeing you in Seward this weekend!