Organizing an Alaska adventure can feel daunting. There's so much to explore in this stunning state, and the possibilities can quickly become overwhelming.
For Karen Siegfried, tour consultant with the Alaska Collection, there's an art form to designing the perfect Alaska itinerary.
"I think it's a creative process," she says. "It's usually a once-in-a-lifetime thing for people, so I really want to make sure it's the perfect trip for them."
If you're thinking and dreaming about making the trip to Alaska, you probably have lots of questions. Karen books dozens and dozens of trips to Alaska every year. Here, she walks us through some of her key advice.
What should I see in Alaska?
Wildlife, glaciers, national parks, adventure, history — there is no definite answer on what you should see here. It's more important to consider what you want to see. Often people already know this, even if they don't realize it.
I start by taking time to talk it over, to get to know the traveler. Everybody's different. For me, this part is about getting to know the person. Most people, though, end up focusing on wildlife and scenery.
Where are the best places to see wildlife in Alaska?
I think Denali National Park and Kenai Fjords National Park are the two best options. They're both great places with superb tour options. They link up really nicely. And you'll see two completely unique biospheres.
In Kenai Fjords, the glaciers and whales and temperate coastal rainforest. Then, in Denali, of course, the taiga, the tundra and the tall mountains and big land mammals. These two complement each other really well.
When should I visit Alaska?
As soon as you can! Truly, it's tough to say because there's something special about each month. If you come in the early summer, you'll get the midnight sun. For bears, July and August are prime time. Then, later in the summer and into early fall, you could catch the northern lights. And more and more people are asking about coming in wintertime and the northern lights — that's definitely hot right now.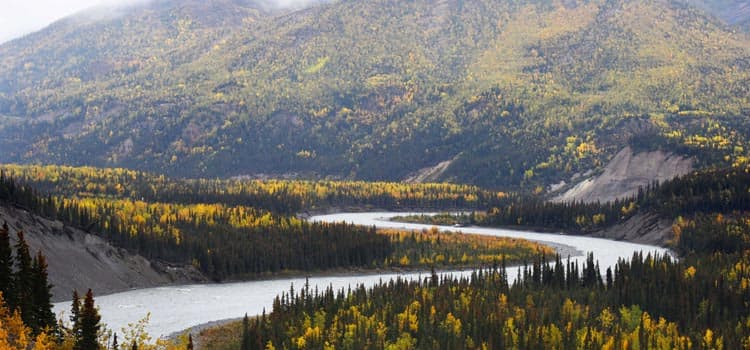 How much time should I spend in Alaska?
I think seven to 10 days is pretty decent to get two to three major stops in without making it too cluttered. But there's so much to see, you could come back every year. If you want a bigger adventure and to get farther from the beaten path, two weeks would be my minimum.
How much should I budget for my Alaska vacation?
We can start by looking at some of our base tours as a baseline, and we can talk about your expectations. There's room for just about any budget, but everything has its pros and cons. Often, things may look expensive but the key is what is included.
Some of the best lodges (like the Kenai Fjords Wilderness Lodge and Denali Backcountry Lodge) include meals, guided activities and scenic tours of the national parks they are in. And there's the plus of being away from all the other tourists.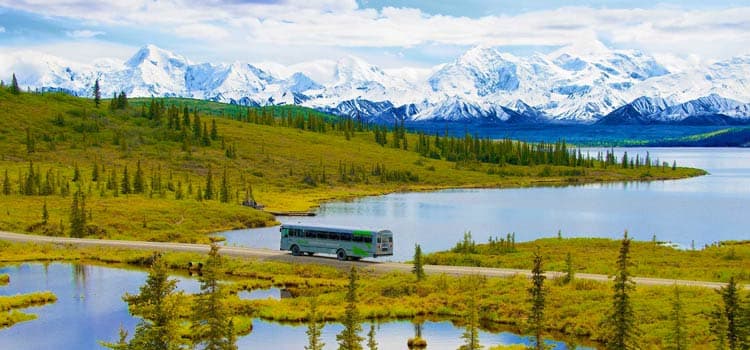 How should I get around Alaska?
There are options like the train, bus or a car rental. Each has its advantages. Taking the train and bus means you can relax and enjoy the scenery. But you're limited with routes and schedules. A rental car will give you freedom.
Many people, however, aren't prepared for how big the distances are (and how long the drives will be) here in Alaska. Bush plane is another option, but make sure you have another plan in place because flights can be cancelled due to weather.
Where and when is the best place to see the northern lights in Alaska?
The northern lights are viewable at any time when it gets dark enough at night. Generally, this is from late August through April. Between 12 a.m. and 3 a.m. is considered the best time.
The farther north you go in winter, the more likelihood you will spot the aurora if the conditions are right. Talkeetna, Denali, Interior Alaska and the far north are best.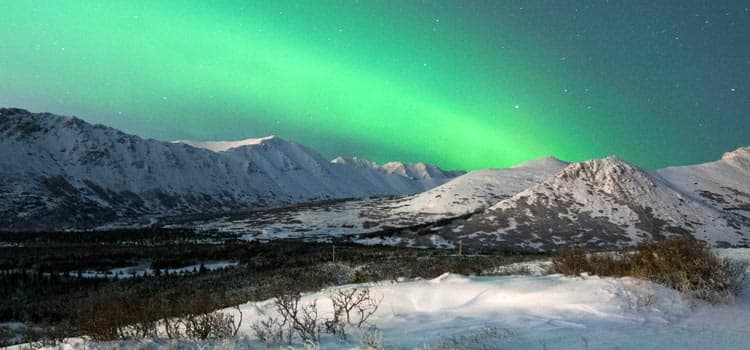 Why should I book with a local Alaskan tour planner?
We really know Alaska welll. We live here and we play here. We don't just book whatever is easiest for us.
I'll usually go through many hours of planning a trip, and the proposal may get modified — or 'perfected' — five or six times before it's time to book. Then, many guests will send me pictures when they're back. I love that!
When should I book my trip to Alaska?
If it's a pretty involved trip of say 10 days or more, or if you want something exclusive, you should definitely book before New Year's to be ahead of the pack. If it's a typical tour, six months in advance is probably going to work. If it's last minute, well then you take what you can get.
Anything else I should consider?
Don't forget about travel insurance. Cancellation policies up here are much stricter than most other places because we only have a three-month window for most tourist destinations.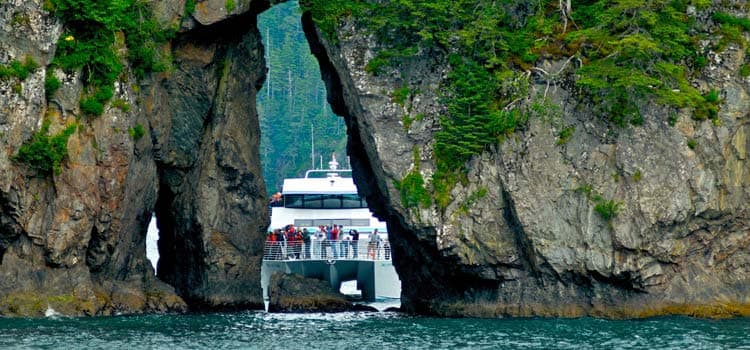 Dreaming of your own Alaska escape? Our talented team of local experts can make it happen! Take our Great Alaska Getaway Trip Finder today, check out tour options online and give us a call at 1.800.808.8068.