At the far northwestern reaches of North America, Alaska allures adventurers from around the world. It's far from almost everywhere! And yet getting here is surprisingly easy.
Here's what you need to know if you're flying to Alaska.
Anchorage: The Main Hub
Although it's not the state's capital (which is Juneau), Anchorage is still the largest city, and the main hub for flights from within the state, from elsewhere in North America and from around the world. The Ted Stevens Anchorage International Airport is probably where you'll land, since it has close to 200 flights a day. From here, you'll either pick up a rental car, be met by a local driver or take a shuttle or taxi to your destination. The state has 240 small rural airports, most of which are accessible from Ted Stevens.
If you're heading to Seward for an adventure with Kenai Fjords Tours or up to Talkeetna for amazing views of Denali from the deck at Talkeetna Alaskan Lodge, flying into Anchorage is the right choice.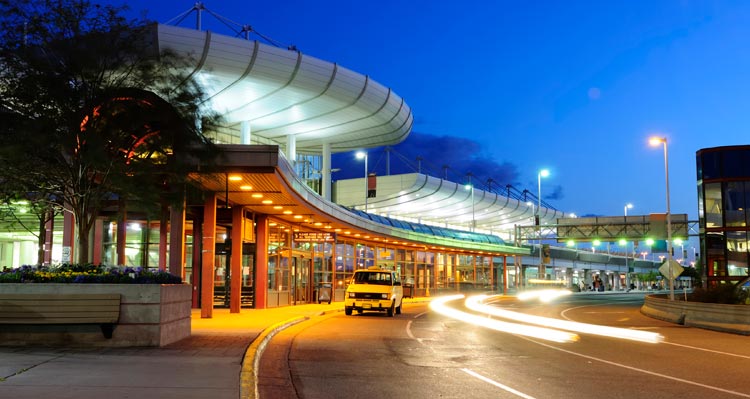 Alaska Airlines: The Most Options
The state's flagship airline has, by far, the most number of flights to, from and around Alaska, including year-round service from its Seattle hub. They have regular online sales that can't be found anywhere but on their website.
Fairbanks and Juneau Work Also
Both Fairbanks and Juneau serve jets as well as bush planes. Flights from the Lower 48 also connect directly to Fairbanks, which is the largest city and chief transportation hub for Interior Alaska. From here, you can hop on the Alaska Railroad to get to Denali, for example. Juneau's International Airport has regular flights to the coastal communities of Southeast Alaska.
Connecting Through Seattle-Tacoma
Many travelers will stop in Seattle-Tacoma en route to Alaska from elsewhere in North America—it's the closest major airport (even though it's around 1,800 miles away!). The flight route, which is approximately 3.5 hours long, goes up the Pacific Coast of North America and can be truly spectacular—keep a camera ready if you've got a window seat.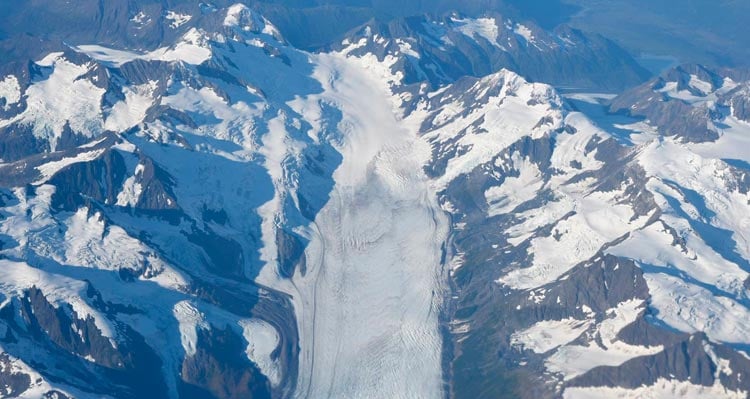 Connecting Through Other Cities
Alaska Airlines also has regularly-scheduled direct flights to Anchorage from Los Angeles, Portland, Minneapolis and Denver. Delta, United and American also service Anchorage from major US airports including Chicago—check their websites regularly for updates as schedules change.
International Flights to Alaska
During the summer season, there are direct flights to Anchorage from Vancouver, BC on Air Canada and from Frankfurt, Germany on Condor Airlines. Icelandair also recently added a direct non-stop flight to Anchorage from Reykjavik, putting Alaska one-stop away from London, Amsterdam, Berlin and plenty of other major European airports.
Budget Tip
Sometimes travelers can save significant funds by taking the "Red-Eye" flight to Anchorage which departs Seattle just after midnight and lands in the morning. Check Alaska Airlines website for schedules. And just make sure you don't confuse the 01:15 departure times and get to the airport on the wrong day!