With the partial closure of Denali Park Road, the all-inclusive Denali Backcountry Lodge is the only way to truly immerse yourself in Denali National Park.
Here are just a few reasons why you won't want to wait to book your visit to Alaska's Denali Backcountry Lodge.
You can explore more of Denali National Park
In past years, your journey to Denali Backcountry Lodge would have included driving along Denali Park Road. Unfortunately, the Pretty Rocks landslide cut off access to much of the road. Now, buses and tours turn around at mile 43 of this 92-mile-long road. This means fewer people can access the backcountry until the National Park Service reopens the road to travelers in a couple years.
For visitors to Denali Backcountry Lodge, the road closure is no problem at all. Arriving by helicopter (more on that later) means you'll have access to parts of the park nobody else can visit at this time — giving you a true backcountry experience.
It's all-inclusive
Your stay at Denali Backcountry Lodge is all-inclusive, which means meals, tours and other perks are included in the price of your stay. You can enjoy a multitude of activities with free equipment rentals including mountain bikes, fishing gear, trekking poles, gold panning equipment (gold panning in Moose Creek, anyone?) and more. Naturalist guides who can take you on a variety of tours are also available for you at any time.
Meals at the lodge mean fresh, seasonal, chef-prepared fare. Breakfast is freshly brewed coffee, hot meals and baked goods, and a buffet-style lunch will help fuel your adventures. In the evening, dinner is served alongside everyone staying at Denali Backcountry Lodge so you can sip cocktails and share stories of your day before enjoying a delicious meal.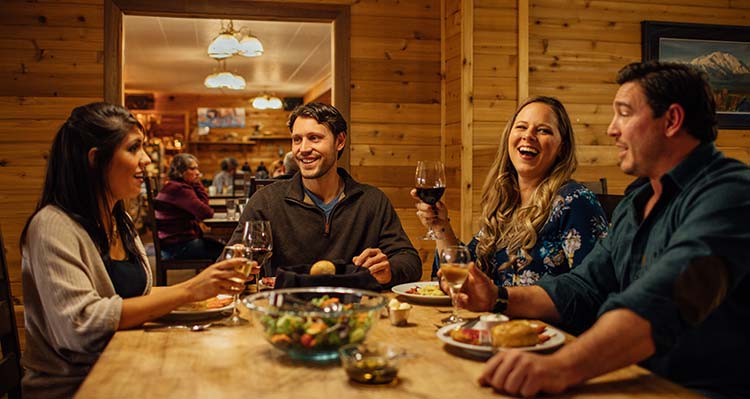 A helicopter brings you in
You'll never see Denali National Park like this again. With the closure of Denali Park Road, there's no other way to get to the lodge than by flying. And there's nothing that says luxury quite like arrival by helicopter. As you fly over Denali National Park, you'll spot more in the air than you ever could on the road. The scenic 35-minute trip takes you into the park near the historic gold mining camp and settlement of Kantishna, where the lodge is situated along a quiet and remote river valley. This journey into the park will surely be something to check off your bucket list.
Naturalist guides and customized wilderness tours
You don't have to figure out the Alaska backcountry all by yourself. Naturalist guides are on-site to lead you on guided hiking excursions. Instead of preset tours, your guide can take you on customized adventures based on skill level, general interests, hike length and more. You can also head out on a bike or in one of the available shuttles. Naturalists are extremely knowledgeable and can answer all your questions about the area. You can also head out on your own — bear spray provided (and highly suggested) by the lodge.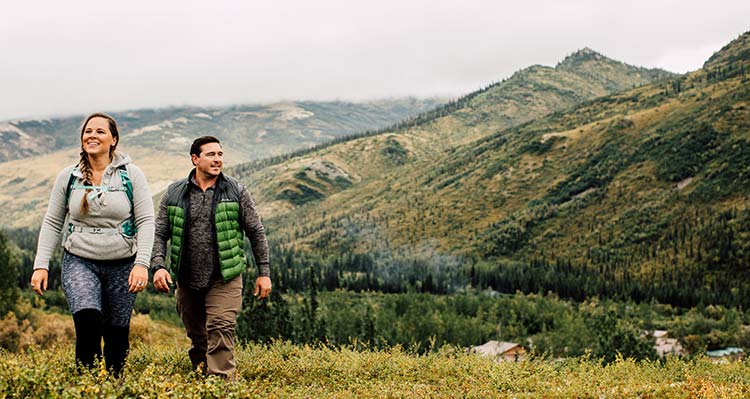 Unwinding is easy
After a long day of adventuring through the wilderness, there's nothing better than enjoying a relaxing massage. Denali Backcountry Lodge houses the Nest Spa & Wellness Center where guests can enjoy being pampered. The service menu includes classic Swedish techniques, hot stone massage, as well as a variety of hand, foot, scalp and back options. Let the stress of the outside world melt away and relax into this little slice of heaven.
Learn more about Denali Backcountry Lodge and start planning your adventure.