Given its remote location, 12 nautical miles south of the town of Seward, Fox Island operates entirely "off-grid". With sweeping vistas, two towering peaks, thick rainforest foliage and pebble-strewn beaches, the island is nature at its most wild.
There are two main structures on the island—the day lodge, which welcomes Kenai Fjords Tours guests for buffet lunches and dinner throughout the summer, as well as the Kenai Fjords Wilderness Lodge, which welcomes guests for two or three-night stays. The island is a haven for escaping the modern world and reconnecting with nature.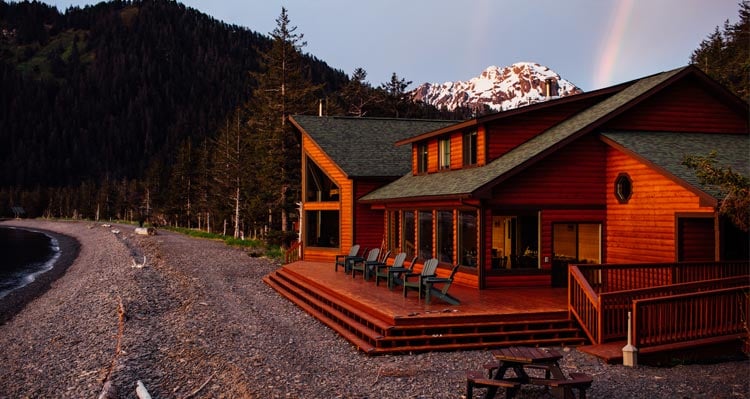 This makes powering the island's facilities both challenging and innovative. Fox Island's power is generated, monitored and controlled by computers on site. The power system consists of 24 solar panels capable of producing 270 watts each or 6,480 watts total. We also operate clean and quiet propane powered generators. The power produced by these two sources is stored in 12 four-volt batteries, each weighing in excess of 300 lbs.
We currently operate two separate solar arrays. These solar arrays and the batteries allow us to limit the overall time our generators need to run each day to less than half of what would normally be required at a remote lodge. This renewable system not only reduced our carbon footprint but it also paid for itself in 4.5 years.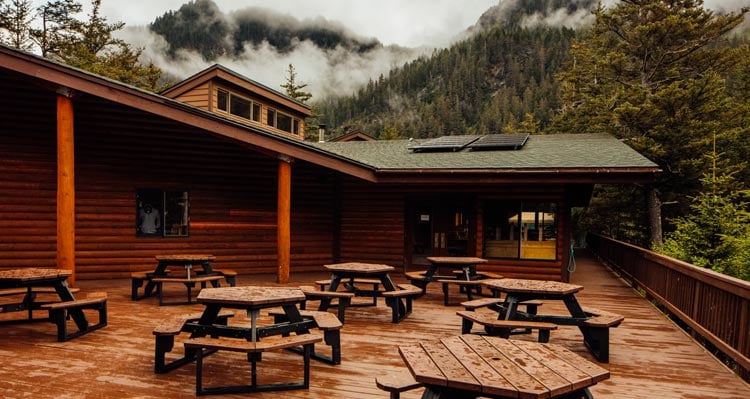 It's a place that is blessed by seemingly-endless days during the summer. Although cloud coverage and rain are common, when the sun does shine, it can do so for 20 hours straight! On the rugged coast of southcentral Alaska, every ray of sunshine helps.