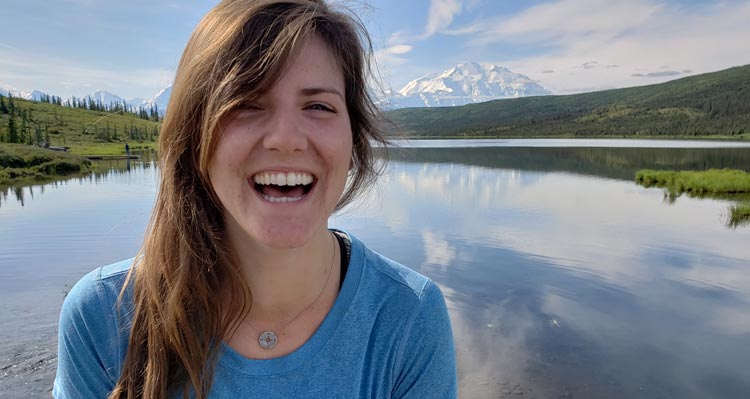 She was beyond thrilled to share this place with guests, and when Sammie heard about an opportunity to collaborate with the Pursuit marketing team to gather on-the-ground content of her life in Alaska, she knew it was the right fit for her.
"As a seasonal worker, social media plays a huge role in my life—above all it allows me to stay in contact with my family and my friends all over the world," says Sammie. "But even more than that, since I quit my corporate job and started working seasonally in the most beautiful place on earth, it has allowed me to connect with people in similar lifestyles and to inspire people."
Tales of the Tundra
Sammie's candid and engaging posts and Instagram takeovers have been an instant hit with followers. Via Instagram, Sammie took followers through a day-in-the-life as a hiking guide at the Lodge. From blueberry picking to gold panning to bus washing dance parties, it's a quintessentially Alaskan life at the foot of Denali, "the high one".
Spending time with guests has changed her perspective on hiking, she says.
"I used to hike to get to the top of the mountain or to the alpine lake. But as a guide, I've learned to take my time, to appreciate the small things along the trail—the tiny alpine flower, the different lichens, the scuttling beetle…to stop and smell the roses, if you will."
See some of Sammie's Instagram story