"When you're in hospitality, you make sure everyone is taken care of."
Looking out for others is simply second nature for Pursuit team members like Sarah Eberwine. Sarah is the Food & Beverage Manager at the Talkeetna Alaskan Lodge. She spends her spring and summer seasons at the foot of the massive Alaska Range, in a community that she's come to cherish.
Talkeetna itself is an eclectic place that draws a mix of people as diverse as the landscapes that surround it. From hospitalians like Sarah to mountain climbers headed for the summit of Denali, there's a strong sense of community here. And in this unique year, Sarah and her team wanted to show their support for this charming little town that she describes as "truly special". What began as an idea grew into a team donation to the Upper Susitna Food Pantry.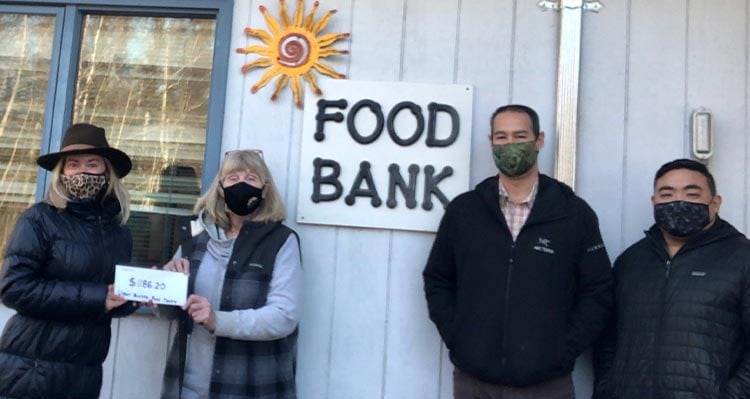 Deeply-Rooted Hospitality
Sarah was destined for hospitality long before she found her way to the Talkeetna Alaskan Lodge. She's a natural "giver", which she credits to her parents' influence. Sarah's mother was an educator and she has fond memories of her mom finding creative ways to encourage her kids to give back. "The idea of looking after others was definitely instilled in me as a kid," Sarah says. "My parents taught me what giving really means."
With an outlook like this, it's no wonder that Sarah's path led her to a career in the tourism industry. Sarah's connection to the Talkeetna community goes back nearly a decade, to her first summer as a server at the lodge's Foraker Dining Room. From the beginning, she was enamored with the place and its people. As she became Assistant Restaurant Manager and then moved into her current role, Sarah's seasons in Talkeetna have lengthened. And so her commitment to the community has strengthened.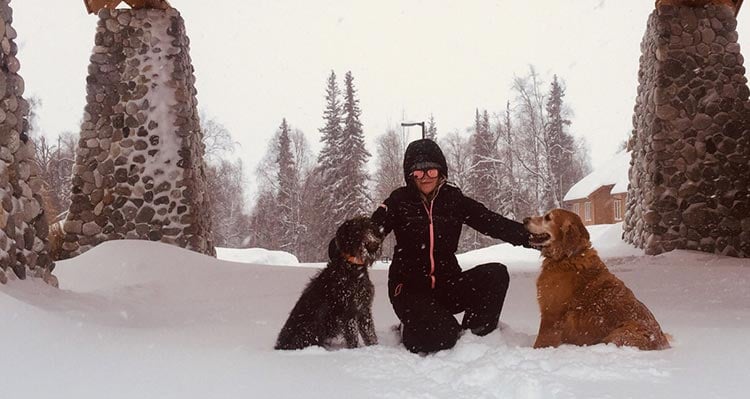 The Sharing Spirit
With the ongoing COVID-19 pandemic having a significant impact, Sarah knew there would be people in her community who could use a helping hand. Memories from her childhood kept popping up in her mind. Her brother taking his entire piggy bank and emptying it into a Salvation Army fundraiser during the holidays. Her mother throwing a birthday party and asking every guest to bring a food bank item for donation.
So, in the early days of the unusual summer of 2020 at the Talkeetna Alaskan Lodge, Sarah pitched an idea to her team. What if they started a fund to donate back to the community?
"Everyone was immediately supportive," Sarah says. "Working in F&B, we can't imagine families going without food." They set up a fund intended to collect tips given to the management team that stepped in when they had no available servers and managers had to take tables. The fund grew with the support and excitement of the team, cheering as they hit new goals.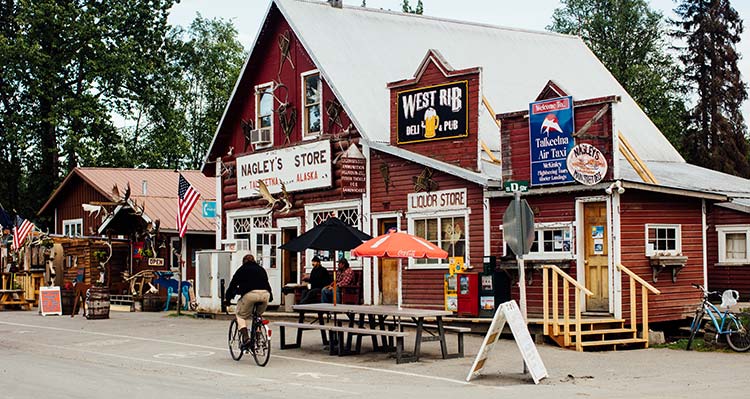 Food Bank Fundraising
From the beginning, Sarah felt strongly that the local food bank was the right home for the team's donation. "Even in the summer, the number of families they were helping was already going up," she says. "I knew the Food Bank would see the community through and they deserved our help."
"We are proud to donate a check for $1,186.20 to the Upper Susitna Food Pantry, just in time for the upcoming holiday season when we know that there are a lot of families and people who can use it," says Fernando Salvador, VP and GM of Pursuit's Alaska Collection.
The Upper Susitna Food Pantry will use the donation to support their programming this coming winter. LouAnne Carroll-Tysdal, Executive Director, says, "It is heartwarming to see the care and commitment these wonderful individuals put into helping our community stay strong during these trying times."
For Sarah, this was one community initiative among many that all add up to make a difference. She says there are so many ways to give back—and every one counts.