For Saúl Pineda, a love of exploring and a passion for photography go hand in hand. Saúl discovered photography at the same time he discovered the wild landscapes of Alaska, and he has been captivated by both ever since.
Five years ago, Saúl and his wife Angie were working in Las Vegas—a place as different from the Alaska backcountry as you can get. Looking for a change of scenery, Saúl and Angie saw a last-minute sale for a cruise from Vancouver, BC to Alaska and jumped on board.
"We saw all this spectacular beauty," Saúl says. "It was unbelievable. We got to see whales bubble feeding, which is incredibly rare, and here I was ruining the photos with this tiny little camera." Saúl left Alaska knowing two things: he needed to upgrade his camera, and that one day he and Angie would make Alaska their home.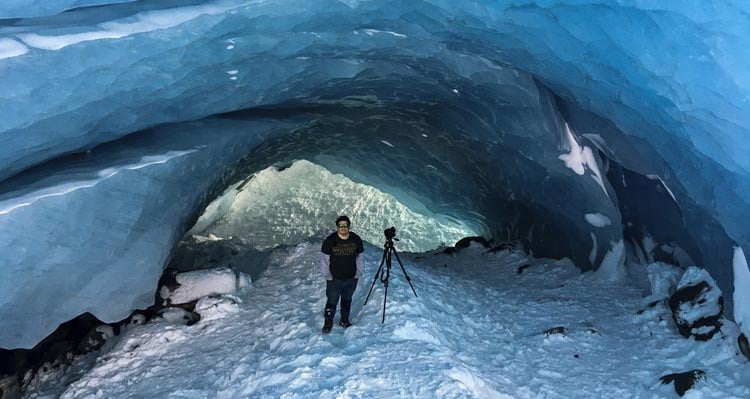 Modern Nomads
Saúl and Angie are no strangers to an adventurous lifestyle. Originally from Nicaragua, Saúl grew up in Toronto and met Angie when they were both working in Key West, Florida. Celebrating their 12-year wedding anniversary this month, the couple are self-confessed "modern nomads". They have lived and worked in Colorado, Las Vegas, Hawaii, Oregon and now Alaska.
Saúl and Angie put proof in the old adage that "home is where the heart is." In their case, it's where their family is—their two dogs, Rocky and Avi. "Those two dogs have traveled more than most people," Saúl says. "They've experienced everything we have, and they just love it."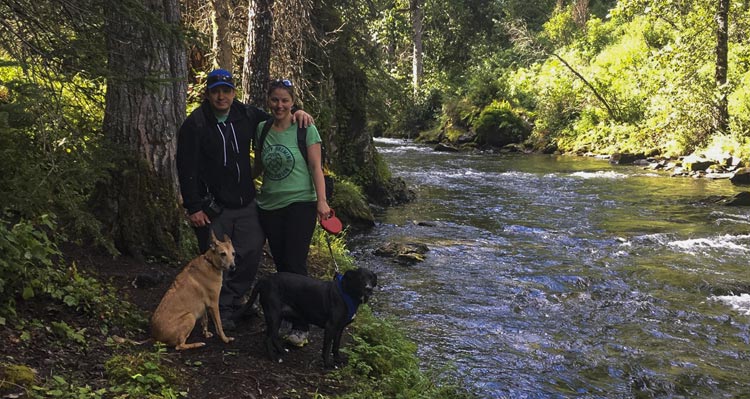 Saúl's Denali Bucket List
Saúl, Angie, Rocky and Avi get out to explore whenever they can. "In Alaska, you don't talk in miles," Saúl says. "You talk in hours. Alaska is so big and there's just so much to see, you know? We've been all over the place and there's still plenty more to explore."
The couple bought a minivan and installed a bed in the back to create their own home-on-the-go. Whenever time allows, they hit the road for a day hike or a multi-day adventure. "We do a lot," Saúl says with a chuckle. "Every time we have a day off, we try our best to get out there."
This summer, Saúl is taking on a new role as Assistant General Manager of the Denali Cabins, located just outside the entrance to Denali National Park. He's excited to be spending the summer in the quintessential Alaska wilderness. "It's a great place to unplug," he says of Denali. "Out here, you have that freedom to go anywhere. You can think for yourself—there are no billboards, no traffic, no distractions."
Here are a couple of Saúl's favorite places to explore around the Denali Cabins.
The Denali Park Road
"If you ever have the opportunity to see Denali National Park—take it," says Saúl. The Denali Park Road winds through the heart of the park, across the rugged habitats of the "Big Five"—moose, caribou, sheep, wolves, bears and more.
For seasoned adventurers, cycling part of the Denali Park Road is an option. Otherwise, jump on board the Denali Backcountry Adventure for the full on-the-ground Denali experience.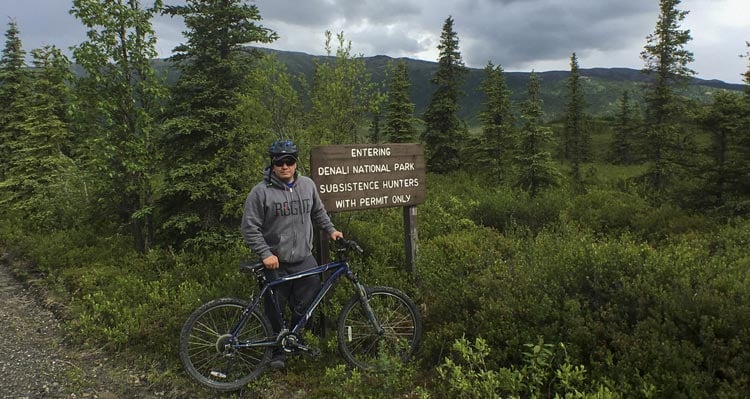 Hiking Trails
Many hiking trailheads line the first 15 miles of the Denali Park Road that are accessible to vehicles. There's no need to go far from the road to find the sense of peace in nature that Alaska is known for. On a recent hike along the Mountain Vista Trail, Saúl caught a large moose on camera.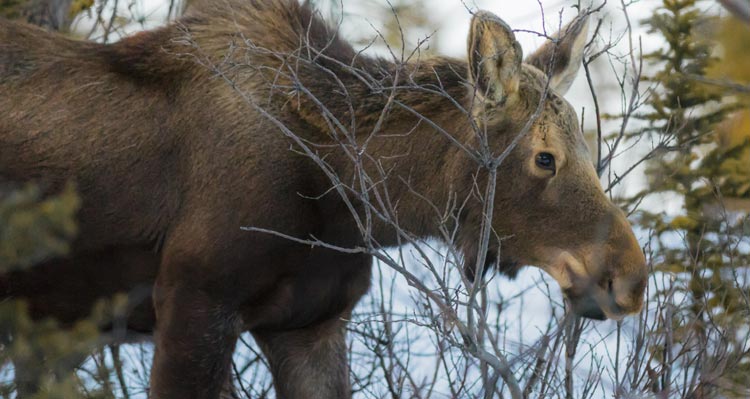 Husky Homestead
Jeff King, four-time Iditarod dog-sled race champion, welcomes guests for a Husky Homestead Tour near the Denali Cabins. Saúl says it's well worth a visit, and not just to cuddle adorable husky puppies.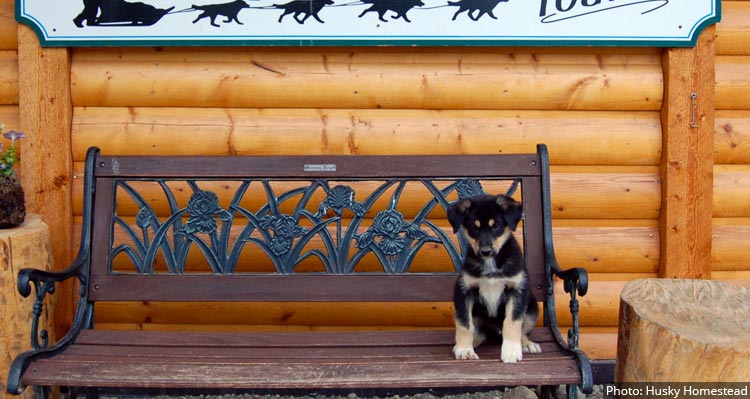 Kantishna Air Taxi
For Saúl, taking in the Alaska Range from the air was a truly humbling experience. Kantishna Air Taxi offers flights that give a bird's eye view of glaciers and mountain peaks.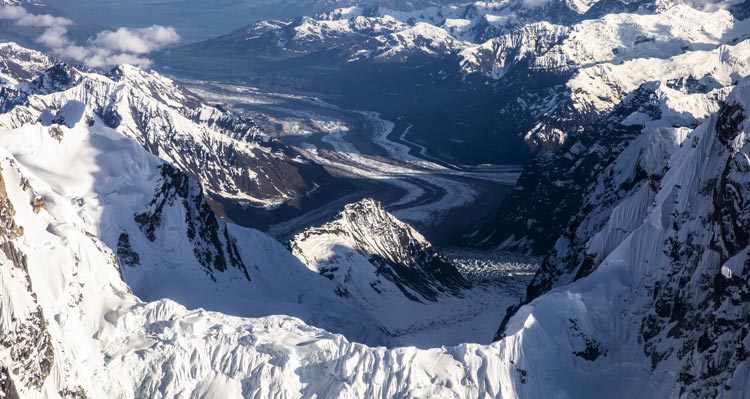 With the long days of Alaska summer stretching ahead, Saúl, Angie and their adventure dogs are already planning their next forays in the Denali wilderness. "Everyone needs time away from busy everyday life," says Saúl. "Time to be in nature, to be free...to just be."