Beyond the Bus on the Denali Backcountry Adventure
Yes, it's one of the world's coolest and most epic bus rides. But there's so much more to the Denali Backcountry Adventure than being on a bus. Here are some of the off-bus highlights you'll experience as you head to the end of the road.
Viewpoints!
From Teklanika to Toklat, and the unforgettable Polychrome lookout, there are many opportunities to get off the bus and breathe in the fresh air of Denali. Our buses have scheduled stops that include restrooms and one even has snacks. You'll have time to take loads of photos, peer through your binoculars for wildlife, chat with your driver-guide and center yourself in the moment.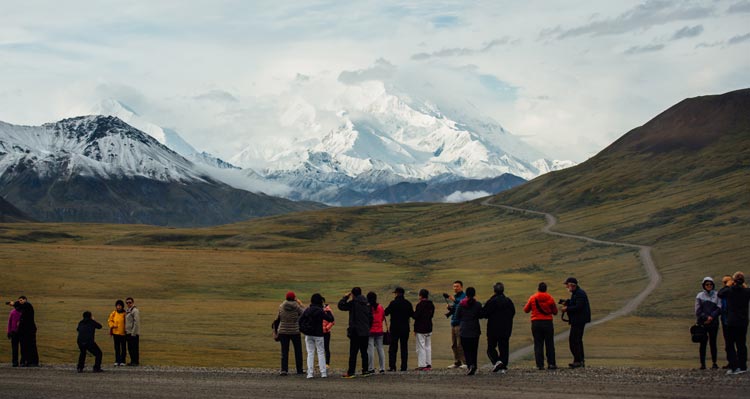 Gold-panning
It's not a trip to Alaska if you don't take some time to pan for gold. It's what first brought pioneers to Kantishna following rumors of riches in 1903. Today you can pull on some boots, step in the creek and shimmer a pan. You never know!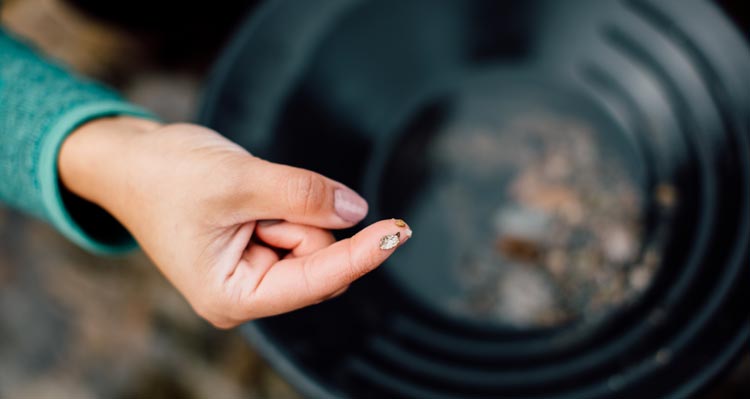 Fannie's Cabin
If ever there was a renegade Alaskan woman, it surely was the legendary Fannie Quigley. Trapper, gold-miner, dog-musher, gardener, hostess and giant personality squeezed into a small body—Fannie's story is entirely enchanting. Take a gentle walk over to visit her homestead and explore her life.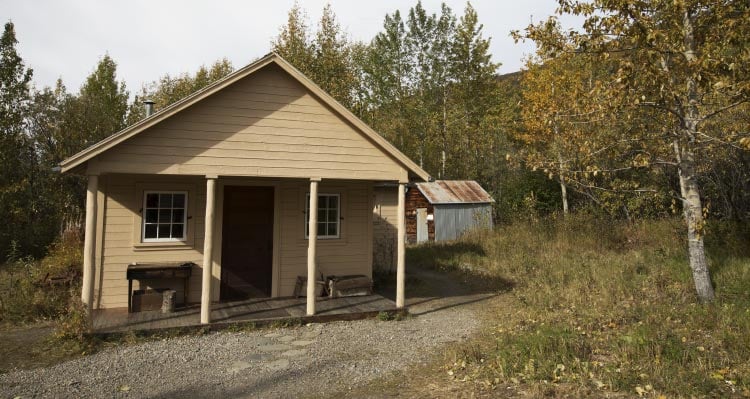 Lunchtime
The Miner's Day Lodge is a lovely, upscale place to enjoy a full lunch buffet next to the creek. There are soups, sandwiches, salads and delectable desserts in a rustic but refined atmosphere. The screened-in porch is a place to sit still with a cup of tea if that's what's calling.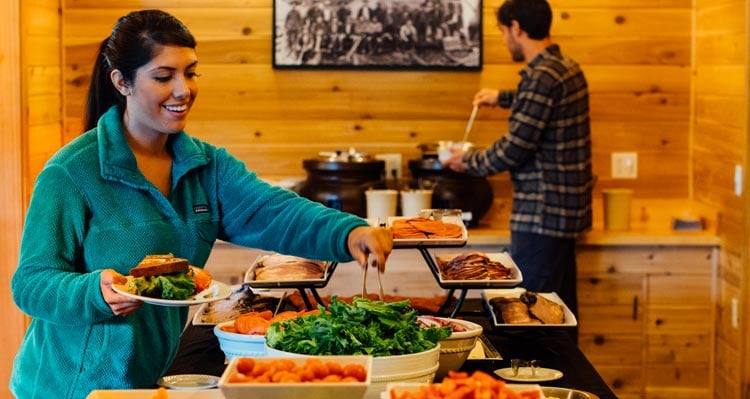 Eielson
Few of the day tours make it as far as the spectacular and sustainably-designed Eielson Visitors Centre, located at Mile 66 of the Denali Park Road and just 33 miles from the summit of Denali. On a journey that's loaded with incredible views, the lookout here is jaw-dropping. Inside the modern facility, Park Rangers are on hand to chat, a sprawling map gives perspective and artwork explores the power of this place. This is the kind of place that stays with you forever.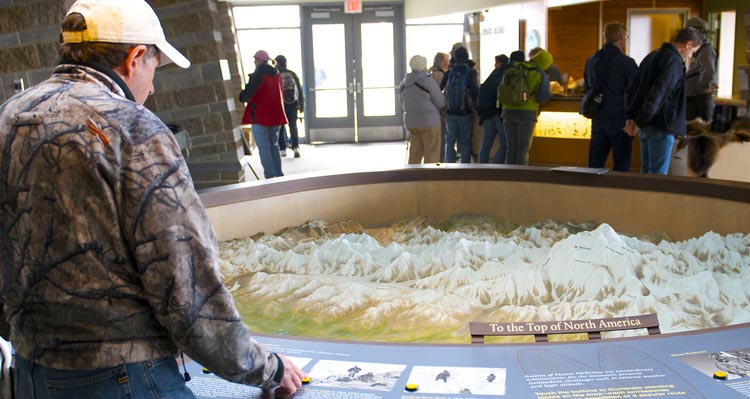 Wildlife
The farther you go and the longer you spend on the road, the greater your chances of seeing wildlife. From moose as you drive past Wonder Lake to caribou roaming the tundra near McKinley River. There's so much going on all around you.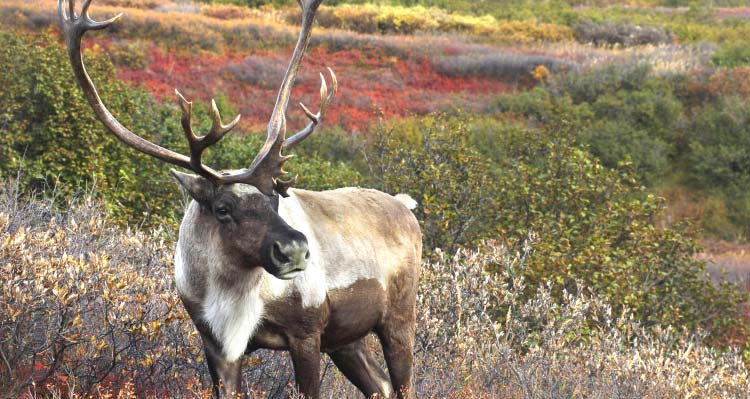 The End of the Road
If you're coming to Denali, you can't escape the lure of going to what is literally the end of the road in such an iconic wilderness. It's a chance to experience this majestic place in a rich, interactive and meaningful way. Just the photo alone makes it worth the journey.