What's not to love about puffins?
At Kenai Fjords Tours, Alaska's #1 Wildlife and Glacier Cruise, we've been admiring the chatty, colorful and cute birds on Resurrection Bay for more than 40 years. We're excited to present Puffin Pale Ale, celebrating both the puffin's singular beauty and our appreciation for Kenai Fjords National Park.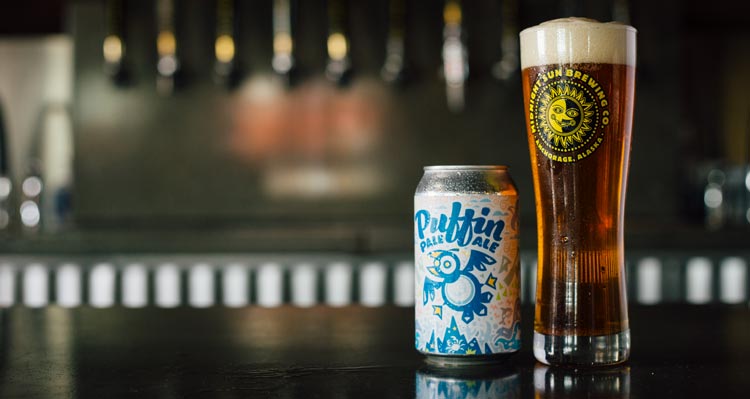 Created in collaboration with Kenai Fjords Tours and at the award-winning Midnight Sun Brewery, a small craft brewery in Anchorage, the Puffin Pale Ale is perfect for summertime in Alaska.
"The Puffin Pale Ale was designed to be a crisp, slightly malty, but not overly sweet brew that could be enjoyed all over Alaska," says Midnight Sun's Craft Beer Ambassador Darcy Kniefel. "As an easy-drinking beer, it's perfect for a post-hike beverage as you sit in the sun and look at the beauty around you. It's also great for pairing with fresh local fish for dinner, or enjoying on the outer deck of a boat touring through glaciers."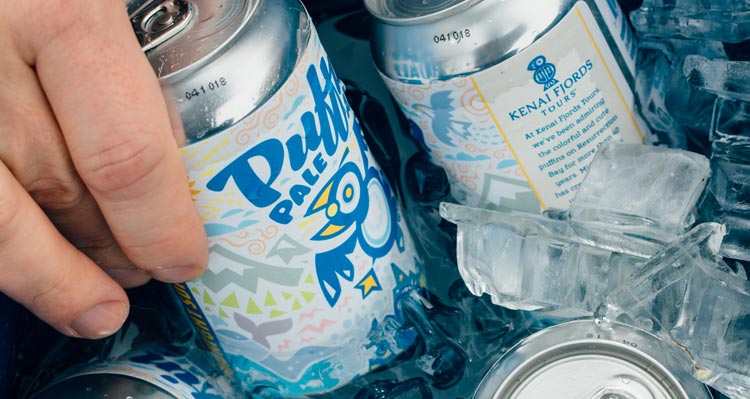 Combining fascinating adventure with a bold brew sounds right!
Puffins return each summer to Kenai Fjords National Park. They're on shore here for just a few months before returning to sea. Discover 7 Cool Facts about Puffins.