When you live and work in a place as spectacular as Seward, Alaska, it's impossible to not feel deeply connected to your surroundings. At Kenai Fjords Tours, caring for the environment the team gets to explore every day, fostering respect for people and championing our lovely local community guides all of our operations and guest experiences.
Here are just three examples of how our Alaska team embodies a Promise to Place.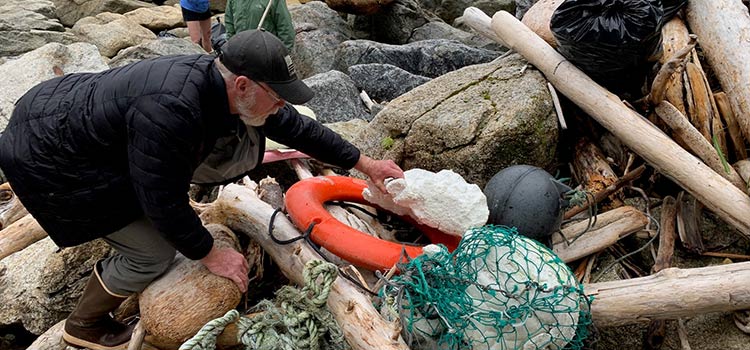 The environment: Kenai Fjords coastal clean-up
Stewardship: We're passionate about preserving the natural settings and eco-aware urban environments that we operate in.
Through Kenai Fjords Tours, we showcase some of Alaska's most breathtaking places. Throughout the season, our team wows guests with ancient glaciers, pristine bays, temperate rainforests and a plethora of marine life. It's an epic and rewarding experience that we endeavor to share with future generations. However, maintaining the unspoiled majesty of Kenai Fjords National Park is ongoing.
The Kenai Fjords coastal clean-up, led by the National Park Service, is an initiative that we participate in annually. In its early years, the event primarily focused on the removal of garbage and debris from the beaches in and around Seward and Resurrection Bay. Over time, the clean up has expanded into more distant territory. Last year, we ventured farther into the national park then ever before, thanks to our new smaller landing craft (prior to this, our team relied on a larger vessel and then ferried crew to shore aboard a dinghy).