So you're coming to Alaska on a cruise that ends in beautiful Seward. You want to see some marine wildlife and explore Kenai Fjords between disembarking and before moving on overland to explore Alaska. But you're wondering which of the Kenai Fjords Tours' day trips is best for you.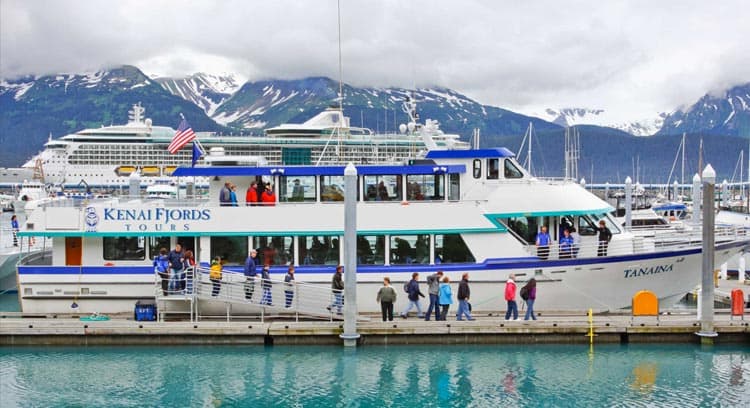 Here's what you should consider:
Morning Timing: Your ship may arrive in the Port of Seward as early at 5am - guests are usually free to sleep in and start disembarking closer to 8 or 9am.
Customs: Once you've disembarked, you still need to clear US customs in Seward, which can take up to an hour, depending on traffic. Don't plan to be ready for a day tour any time before 10am.
Shuttle: Kenai Fjords Tours offers a shuttle from the port to our office and boats in Seward's Small Boat Harbor. Please be sure to call us once you have picked up your bags and we'll send our driver over.
Luggage: Kenai Fjords Tours will also hold your bags at our office while you're on the tour. It's no problem!
Northbound: After your tour, you'll arrive back on dry land with time to make your connection. Kenai Fjords Tours has a free shuttle to the train station so you can catch the 6pm departure north for Anchorage, although it's just a few blocks away and makes for a pleasant stroll. If you're going north by bus, the Park Connection motorcoach departs at 6:30pm right from the Small Boat Harbor where our office is and where our day tours depart and return to. So convenient!
So, here are your best options:
First / best choice: The Kenai Fjords National Park tour departs at 11:30am for a 6-hour cruise that includes lunch. It's your best bet to see as much as you possibly can. You'll explore coastal rainforests, tidewater glaciers including either the Holgate or Aialik, and remote Alaskan islands. Plus, you can add more wildlife to your checklist as well!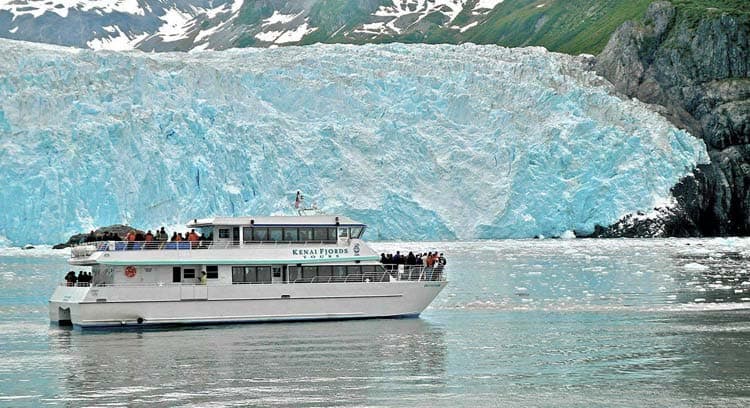 Second / still awesome choice: The Resurrection Bay tour departs at 12 noon. Chances are you'll have already seen glaciers on the cruise north; this wildlife-focused tour includes a stop at beautiful and exclusive Fox Island for lunch, and it'll give you time to stroll through the shops along Fourth Avenue in Seward and grab a snack before boarding the train or bus.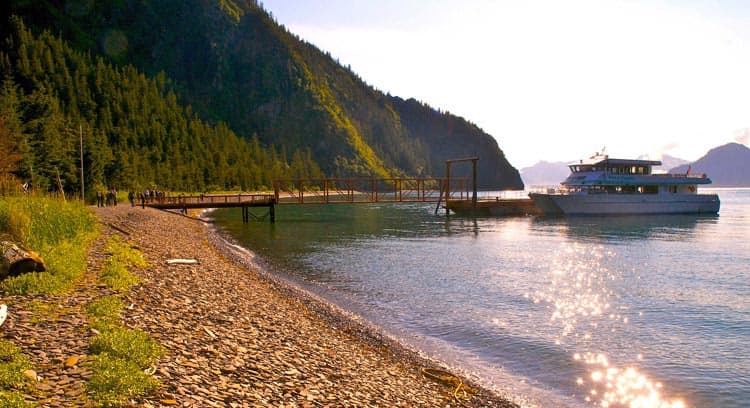 Either way, there's more than enough time to make sure you see all you want to see in Seward and the Kenai Fjords!