Springtime in Seward: Huge Migration Arrives in Kenai Fjords
Everyone's wondering who will be the first person to spot a whale.And where. And when. It's that once-a-year moment that's got all of southcentral Alaska buzzing.
Today, there are three harbor seals in the water just outside the Kenai Fjords Tours office. Staff can see them from their desks.
"Sea otters, sea Lions and seals are constant visitors to our waterfront and harbor, and I can observe them all winter long out of my office window," says Eric Simpson, Marine Operations Manager for Kenai Fjords Tours.
It's a quiet scene, but there's a hint of the excitement to come. This view is only going to get busier and busier as springs creeps towards Alaska.

The annual migration of dozens of species of wildlife is happening right now. Birds and whales—lots of them—are en route.
Out in the Pacific, humpback whales are heading north from Maui. Gray whales are off the coast of Vancouver Island coming from Mexico. They've all spent the winter in warm waters mating and giving birth, and getting their calves ready for the trip. Now they're hungry. And so they head north.
Feasting on Plankton
Longer, warmer days with more sunlight lead to large blooms of plankton in the waters of Resurrection Bay. The water color starts to change from blue-gray to brown-ish as the plankton grow. Bait fish come first to eat the tiny organisms floating and drifting in the bay. The bait fish are chased by migratory birds like Arctic terns, puffins and Murres. Then, come the whales.
Gray whales will be passing Kenai Fjords National Park starting in late March, on their way to the Bering and Chukchi seas. They're bottom feeders, so they like shallower water to be found further north. Millions of birds will pass by Kenai Fjords in the spring as well, making their way to the north slope of Alaska to feast, breed and give birth.
Loads of species will stick around the Gulf of Alaska for the summer. Humpback and Fin whales will even take up summer residence in area. But in spring, the action is intense.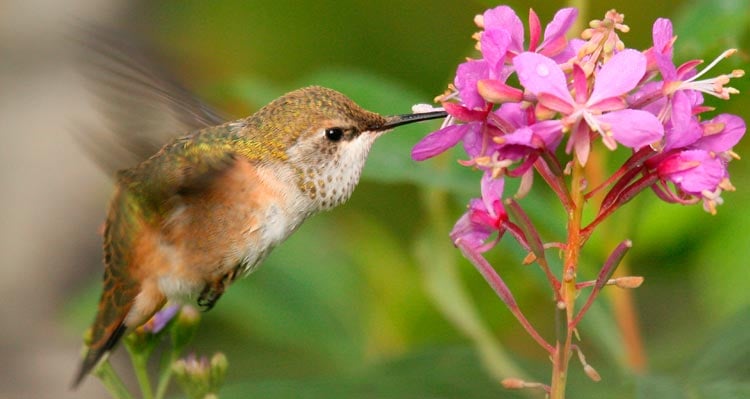 Keeping an Eye on the Sky
On the land, Eric says he has his eye out for the birds.
"Rafts of hundreds of Murres begin forming up off of their nesting locations on some of the remote island and headlands," he says. "Kittiwakes begin building nests. Arctic turns appear in the harbor, having flown up from the Antarctic. Puffins are spotted in ever increasing numbers."
So the arrival of such abundant bird life is a precursor to the marine wildlife and the excitement to come.
"Finally, humpbacks whales appear and begin feeding up at the head of the bay when the hooligan begin running."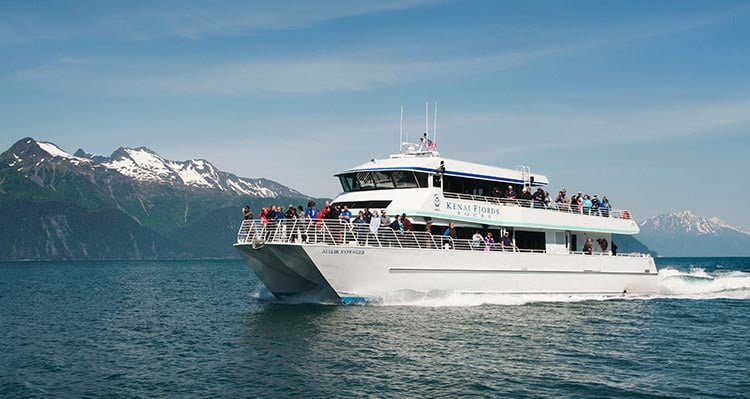 Getting the Fleet Ready
On land, the Kenai Fjords Tours team is busy getting its fleet ready. Boats have been cleaned, maintenance to-do-lists checked off. Captains are migrating too—booking their flights back from places like Maui where they spend the winters watching the whales.
Days are getting longer, and restaurants in town—many of which shut their doors for the winter—are starting to open.
What's Eric most looking forward to about springtime?
"Drying my boots out!," says the Alaskan. "That, and riding my bike to and from work without a headlamp.
Bring on the spring in Seward!
Shake Off the Winter Blahs Close to Home
Springtime in southcentral Alaska is a season of anticipation. Few of the world's ecosystems can match the stark seasonality.
For Alaskans, it often feels like spring is just for them. Seward is an amazing weekend get-away from Anchorage—it's a great day trip or weekend get-away.
Eric says Seward is starting to see the annual influx of seasonal residents and tourists. "The population of the town is growing right now," he says.
In April and May, there are fewer tourists, hardly any 'traffic' on the highway and lots of natural excitement to witness once you get here. It's an amazing time of year in an amazing place.
See what Eric's view is like right now on the live Kenai Fjords Tours webcam.The annual migration of dozens of species of wildlife is happening right now. Birds and whales—lots of them—are en route.