When Sarah Witmer first arrived in Alaska, she knew instantly that she was in the right place.
Working as a deckhand at Kenai Fjords Tours during the summer of 2016, she felt the sense of childlike wonder that Alaska inspires every day. Now, she has returned to Seward as part of her recovery from a traumatic brain injury, and this time around, it's the right place for an even more important reason.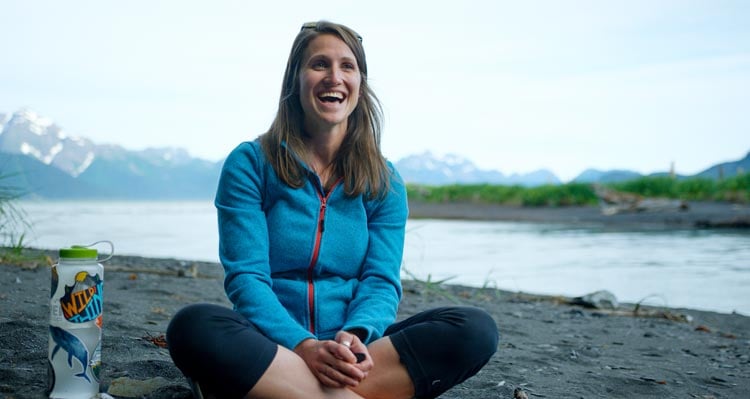 The Accident
Like the many species of birds and marine life that migrate up and down the western coast of North America in spring and autumn, many of the team at Kenai Fjords Tours make a seasonal pilgrimage from the Lower 48. The road trip from the US up through Canada and all the way north to Alaska is a bucket-list drive that's rich in adventure.
Sarah Witmer had made the most of her return road trip home from Alaska to Colorado in the fall of 2016 and had only 40 miles left of the 3200-mile journey. She'd planned to stay with family friends overnight but was so close to home that she decided to push through. In those final miles, Sarah's car hit a patch of black ice and flipped three times before landing in a crumpled pile of wreckage.
When she woke up nearly two weeks later, Sarah learned that her broken neck had been fused together during a complicated surgery, and that there was no way to know what effects such a traumatic brain injury would have on the rest of her life.
Finding Support
"Waking up was like being in a new body," says Sarah. "I felt like an adult toddler, having to learn to do everything all over again." Her recovery was arduous, and it continues to be an ongoing journey.
"Learning to walk was absolutely exhausting," Sarah recalls. There was a day when her mother arrived to visit and asked her how many steps she had walked that day. Sarah told her "a million", because that's what it felt like. In reality though, she had made it just eight steps.
Finding humor in moments like this is part of what has helped Sarah through her rehabilitation. She jokes about the can of tomato soup that flew out of her camping gear in the accident and broke her right cheek bone. "I try to stay away from tomato soup now," she says with a smile. "Dangerous stuff, just horrible."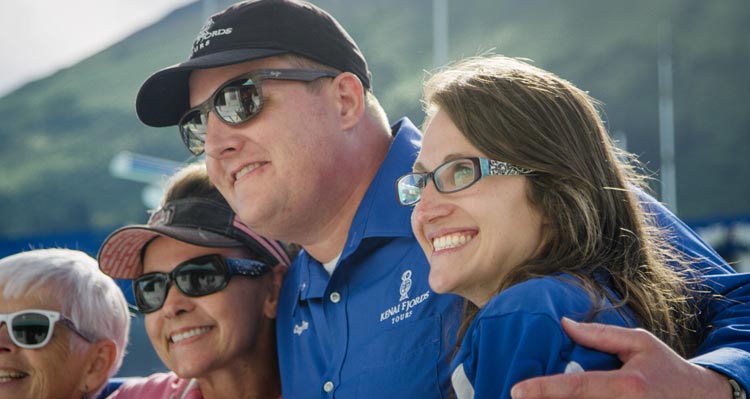 Sarah is also very aware of all the research that has been done around traumatic brain injuries, and appreciative of what it has meant for her recovery. She's thankful for programs like Love Your Brain that helped her with not only the science of recovery, but also with emotional and personal support.
"It was just neat to come together with people that were in similar situations, because it can be hard to relate to and people don't necessarily get it," she says. And now that she's back on her feet and reunited with Alaska, Sarah is still connected to organizations like this one.
"If my story can inspire someone else who has had a brain injury and has been through this to get out and realize that life isn't over, then there is kind of a hidden silver lining in all of it," she says.
Return to Alaska
The goal to make it back to Alaska less than nine months after her accident was an audacious one. While many people questioned her commitment to making it happen, Sarah knew it was what she needed. And while the busy days of a deckhand at Kenai Fjords Tours can be hectic, she says she still finds this place more peaceful than anything.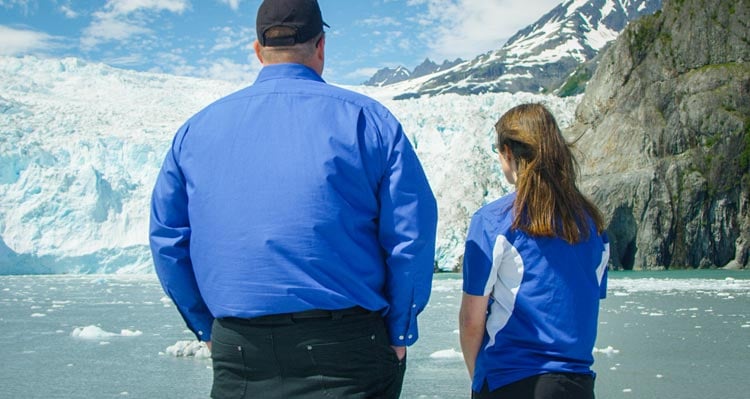 "I just knew I needed this in my life, to be a good transition," Sarah says. "We can spend a half hour at the glacier and although I'm around people I can still reflect, just really appreciate nature and the quietness that it brings."
Alaska continues to be Sarah's 'right place'.