Chef KC Loosemore is no stranger to the power of culinary connections. When the Resurrection Roadhouse chef found himself quarantining far from his home in Alaska and unable to connect with people through his cooking in the usual way, he made the next best thing to a good meal—a digital cookbook. And he's now raising funds for colleagues in the restaurant industry. Here's how he made it happen.
Good food connects people across cultures and languages. Whenever I travel to a new country, I always take a walking tour of a food market and I try to take a local cooking class within the first few days. Both help me to feel immersed in the culture of the place and gives me a lot of subtle pointers about customs and traditions.
These insights help me explore new places in a meaningful way, and they also influence my cooking. I keep track of all the recipes I gather on my travels. And when I get home, I translate them into accessible recipes using the ingredients that are available in my local area.
Creating a Cookbook
Over the years, guests and coworkers have bombarded me with questions about these recipes and I love answering them all. I have mountains of tried-and-true recipes that I've shared with people, and I've heard more than once that I should compile them into a cookbook.
The main reason I never followed through with this is because of time. When I recently found myself furloughed, I suddenly had the time as I needed. I began with my collection of "greatest hits" and from there, each recipe has flowed into the next.
Just like with any good recipe, the final product is a collection of recipes that is full of layers and flavors. I ended up with two cookbooks—Asian Flavors and Soups, Stews, and Hearty Meals. These cookbooks are in no way edited professionally or connected to big publishing companies. They're only based on recipes I have cooked from around the world. I've kept things simple to let the food speak for itself.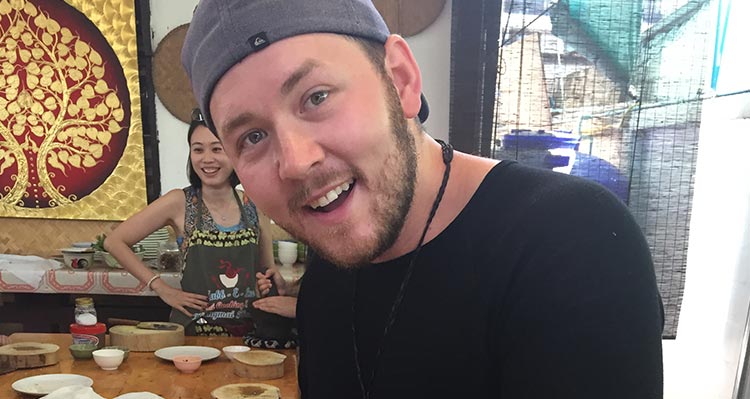 A Way to Give Back
From Antarctica to Alaska, I've worked with a lot of amazing people in the culinary world. Watching this dynamic industry come unexpectedly to a halt over the past few months was tough for all of us, and I know I wasn't the only feeling a little helpless. Staying home was crucial to flattening the curve but I wanted to help!
I decided that all the knowledge packed into these cookbooks was valuable and could do some good for the industry that has given me so much. I've kept things simple by building the cookbooks into digital files that are easily downloaded. Then I posted them for sale on my website to raise funds.
After I confirmed that all my immediate coworkers and past restaurant industry employees were safe and had some income coming to them, I decided that the best way to distribute the money raised would be to donate to local restaurant nonprofit funds. Much like my cookbooks, these funds have been set up quickly to support the industry in a responsible way. After the pandemic has settled and people are back to work, I plan on using the proceeds for a small scholarship that will help aspiring cooks that can't afford technical colleges and higher education.
In the meantime, I'm making my way back to Seward, Alaska where many of these recipes feature in weekly specials at the Resurrection Roadhouse. After so much change, I'm looking forward to getting back into the kitchen and sharing my recipes in the best way I can.