The wild landscapes of Alaska have always drawn adventurous spirits from around the world. For a lucky few, their time here is more than a fleeting visit. Every summer, the seasonal team members of Pursuit's Alaska Collection find a new home in Seward, Talkeetna and Denali. They spend the summer not just exploring wild places, but also discovering new cultures through their colleagues and friends.
A Diverse Team
"We're really lucky to be able to host team members from other countries," says Luke Peroni, General Manager of Seward Windsong Lodge. "The experience of our guests and our colleagues wouldn't be the same without it."
Luke's seasonal team is a mosaic of multiculturalism thanks to an initiative called the J-1 Exchange Visitor Program that allows foreign students to work in the US. According to the US Department of State, "The J-1 Exchange Visitor Program provides opportunities for around 300,000 foreign visitors from 200 countries and territories per year to experience US society and culture." Last year alone, the state of Alaska welcomed more than 2,000 J-1 Visa participants—some of whom joined the teams at each one of Pursuit's lodges and experiences in Alaska.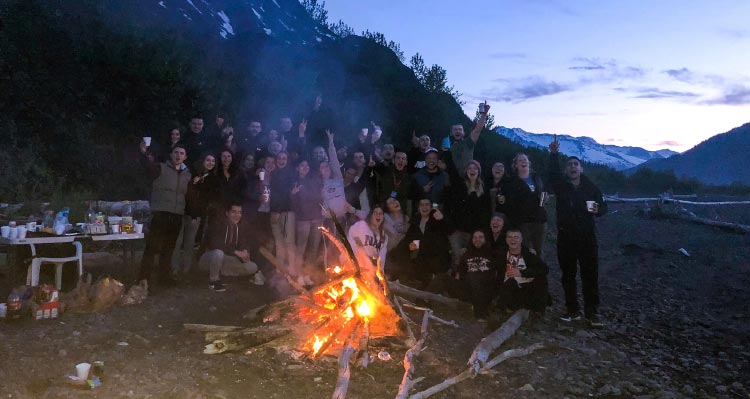 This summer at the Seward Windsong Lodge, there are team members from across the US as well as Bulgaria, Montenegro, Albania and Serbia. Of about 40 J-1 Visa students, more than a quarter are returnees. "It's such a great program for everyone involved," says Luke.
From Bulgaria to Alaska
One of these returning team members is Hristo Aleksandrov. Growing up in a small mountain town in Bulgaria, Hristo saw Alaska featured on National Geographic and decided that one day, he would visit this place. When his first summer break from university came around, he applied to work anywhere in Alaska through the J-1 program. By "complete luck" Hristo was placed at the Seward Windsong Lodge, and three years later he continues to return to his Alaskan summer home.
"The first time I stepped onto American land it was crazy. In Minneapolis there were people everywhere, this big airport and big planes everywhere, it was just crazy," Hristo recalls. "I'll never forget when I first arrived at the lodge in Seward. Our flight was delayed and we were a day late, and the managers were there, smiling and hugging us. And their positive attitude made it all okay."
Hristo's first role was in the Housekeeping team. He learned and made friends, and they soon took him out fishing. It was just like he had seen on National Geographic; an experience he describes as one of the best days of his life. From then on Hristo was hooked on Alaska.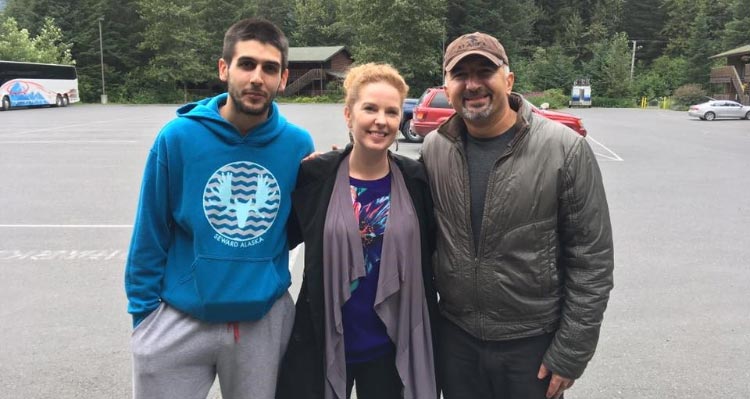 For his second summer, Hristo returned as a Room Inspector and this year he is the Housekeeping Supervisor. It's his last summer of university, but he is considering applying for a master's degree which would give him one more chance to be a J-1 Exchange participant. When asked if he would consider going elsewhere in Alaska or the US, Hristo says, "Oh no, I would come back here. I want to be with these guys again one last time."
Building a Community