There have been many surprises over the past few months as we navigate the Coronavirus COVID-19 pandemic. Our team member Cathy is usually in Alaska at this time of year, opening up our beloved and remote Kenai Fjords Wilderness Lodge. Instead, she's on a cattle ranch in Texas—and finding joy in the surprises of the present moment.
The virus hit just a few weeks before I was due to head back to Alaska (where I'm General Manager at Kenai Fjords Wilderness Lodge) for my tenth season. Since I already live alone and work remotely, I wondered, "What's a couple more weeks?" Turns out, it was much more challenging than I'd thought.
The community and apartment where I'm usually based during the off season in Texas is very small. I quickly realized I'd go stir crazy if I had to shelter in place there. My best friend invited me out her place in West Texas for Easter Weekend at the Ranch and for wide-open spaces. She and her family manage a very large cattle ranch—and put me up in one of their cabins. When the lockdown was extended and there was no chance of getting to Alaska immediately, I realized the best thing I could do was just stay put here.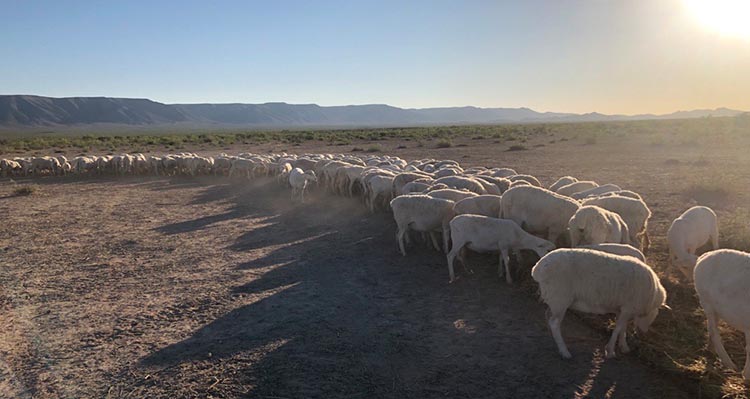 Since I'm usually on the move between Alaska and winter travels in Europe, I don't generally get to spend a lot of time with them. So being here and being able to lend a helping hand has been my saving grace lately.
Much like life at the Wilderness Lodge, the day here starts early and ends late. There's always plenty of extra work to do outside of my regularly-scheduled work meetings via Microsoft Teams and computer work preparing for the season at Kenai Fjords Wilderness Lodge. I've taken it on as great conditioning for when Fox Island does open this season!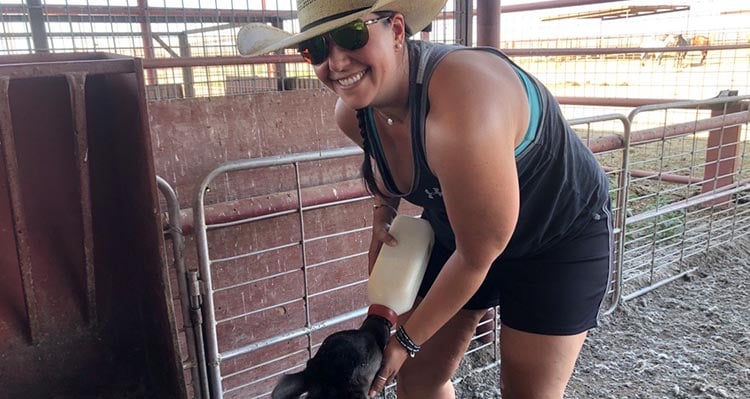 There have been a lot of surprises and a lot of firsts for me. Last weekend, I drove my first truck-trailer loaded with cattle (usually they are empty when I move them). I helped vaccinate some calves and helped cook for the workers. I help feed the dozens and dozens of sheep. It's hard, physical work done outside. Cooking and serving others is in my blood. Out here in West Texas, the location, views, stars at night and time with my bestie and her family have really reminded me that life is about the little things. We have so much to be thankful for and I am keeping focused on that.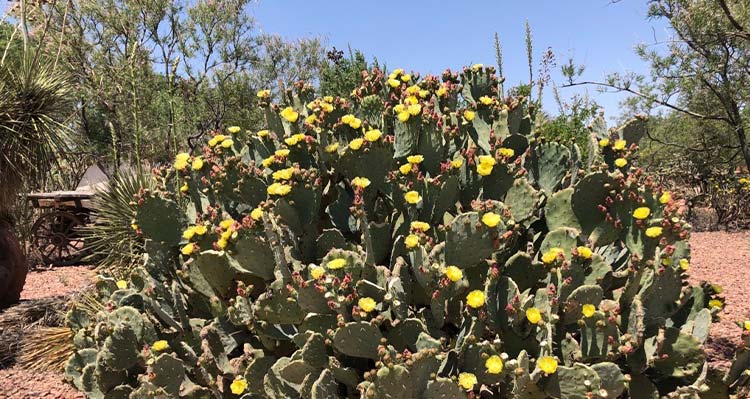 It's a dusty desert landscape here, super hot. We have to watch out for rattle snakes and javelinas. There's hardly any water and the weather is just basically always hot. It couldn't be more different from the lush, wild climate of Fox Island.
For a person like me who is always on the move and values unplugging and unwinding, it's been a system shocker to not be able to simply come and go as I please. I have relied heavily on the internet and staying connected while out here on the ranch—Zoom workouts, Facetime dates with my family and friends, long phone conversations, virtual games with family and Teams calls with coworkers.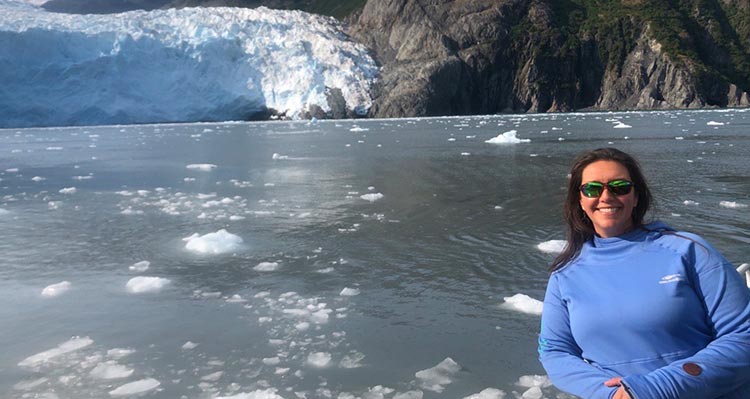 Keeping in touch with our team from such a great distance has been crucial for me as well. We work with an amazing team in Alaska. We're all going through the same thing. Even though we can't see each other, we can still count on each other and support each other. I can't wait to hug all of them! Adventure awaits!