So your trip to Alaska is actually happening! Now that you've booked flights and started fleshing out the itinerary, it's time to dig deep. Every traveler wants to learn and experience as much of a place as possible. Reading up ahead of time is the ideal way to get ready.
Alaska oozes literary goodness. From Jack London and Robert Service to modern writers like Tom Kizzia and Joe Senungetuk, it's a state chocked with strong writers, poets and artists. Almost everybody here has a story to tell. So narrowing down the list to the Top Five wasn't easy.
Here are our top choices:
Coming Into the Country, by John McPhee. Not just a great (the best?) book about Alaska, McPhee's 1970 classic set a new standard for non-fiction writing. It follows McPhee on a journey into the lives and landscapes of Alaska at a crucial time in its modern history. This is the kind of book that changed people's lives and lead thousands to pack it all in and move to Alaska.
The Blue Bear: A True Story of Friendship and Discovery in the Alaskan Wild, by Lynn Schooler. Schooler's on a hero's quest to find meaning in his life. Brought together with a Japanese scientist and their shared obsession with photographing the elusive glacier bear, he finds meaning amidst the coastal fjords of southeast Alaska.
Where the Sea Breaks Its Back: The Epic Story of Early Naturalist Georg Steller and the Russian Exploration of Alaska, by Corey Ford. As an explorer-naturalist during the 1741-42 Russian Alaska expedition, Steller documented the wilds of Alaska. Ford's reenactment is superb outdoor writing blended with historical research - all of it ultimately about the power of the natural world.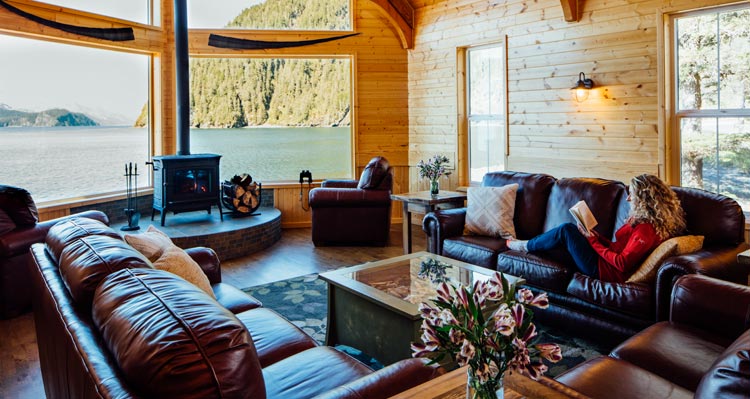 Wilderness: A Journal of Quiet Adventure in Alaska, by Rockwell Kent. An artist and illustrator facing a crisis in his personal and professional life, Kent comes to an island off the coast of Seward with his son to find inspiration and solace. Kent's time on Fox Island in 1918-1919, produced a body of work that relaunched his career, and reignited his insatiable life of adventure. This journal/sketchbook celebrates the power of wilderness.
Into the Wild, by Jon Krakauer. Although it's not really about Alaska (and many Alaskans feel very strongly about this book), Krakauer's best-seller explores the pull of the wilderness and the draw of the frontier spirit that's at the heart of so much in modern Alaska. Plus, it's just so well written. Christopher McCandless' journey into the wilds north of Denali is at once heartbreaking and inspiring.