Wood-fired saunas are generally a hot commodity in Alaska. They're popular and coveted for a reason, especially in the backcountry. Many Alaskan families have off-the-grid wilderness cabins with no running water or power. However, take a wander around one of these rustic weekend retreats, and there's a good chance you'll find a sauna.
The practical wood-fired heat solution is a relaxing and social way to warm up during Alaska's long cold winters and on the lovely but cool summer nights. And, like other far-north communities, saunas have become ingrained in the local culture. So much so that to Alaskans, the term 'sauna' is both a noun and verb—we love to sauna!
Embracing Alaska's coziest pastime, the Pursuit team in Alaska commissioned local family-owned woodworking company Kachemak Cooperage to design and build custom wood-barrel saunas for three of its lodges located in and around iconic national parks.
Planning a trip to the Last Frontier? Learn all about Alaska's authentic wood-fired saunas, including where to find them, how to use them, and the many wellness benefits associated with them.
Where can I sauna in Alaska?
Head to the vast, pristine wilderness of Denali National Park and Preserve. Sweat in serenity at The Denali Cabins, just outside the park's main entrance. Here, the newly built six-person sauna is tucked amidst towering trees, offering guests a private rejuvenation experience. Craving a more faraway adventure? Book a cozy cabin at the Denali Backcountry Lodge, deep in the park and 92 miles down the road to Kantishna. Explore the wild landscapes, then rest and recoup in one of two ten-person saunas. For an oceanside sweat session, travel by boat to the exclusive Kenai Fjords Wilderness Lodge on Fox Island, the third Alaska Collection lodge featuring a sauna custom-built by Kachemak Cooperage.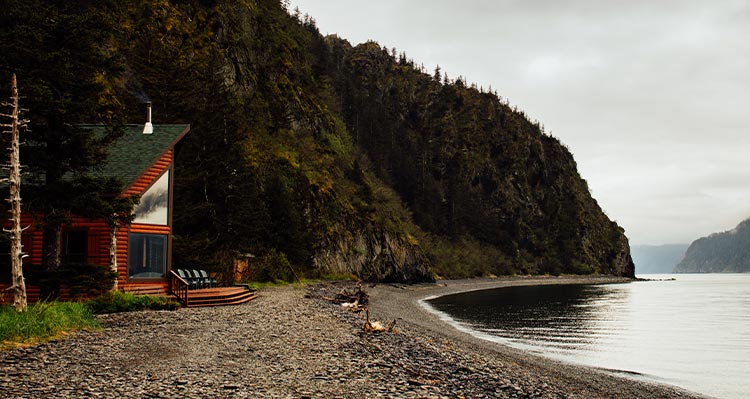 Where were the Alaska saunas made?
Each of these four new saunas was hand-carved and constructed by Kachemak Cooperage in Anchorage. The quality barrels were custom-made to suit each property's unique style and requirements and took months to design, build, transport, and install.
What are Alaska saunas made of?
Kachemak Cooperage owner Mark Gould, a local woodworker, known affectionately as "The Cooper," prides himself on using only the finest Alaska wood. Options include Alaska Yellow Cedar, Western Red Cedar, Alaska Sitka Spruce, and Alaska White Spruce. Each sauna is as unique as its location, with some featuring changing chambers and others larger porches.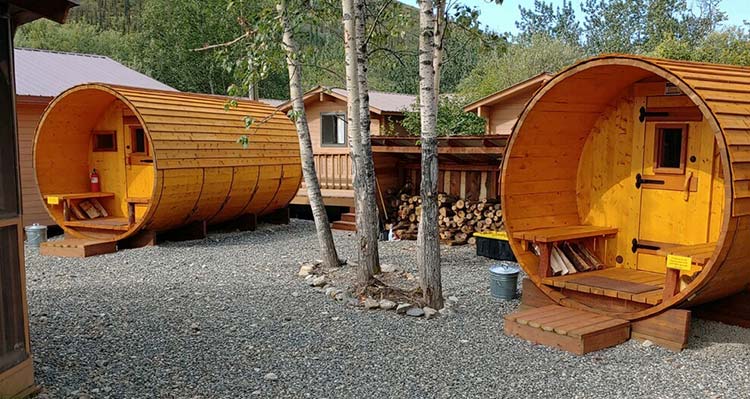 How do I book an Alaska sauna?
The saunas at Denali Cabins, Denali Backcountry Lodge, and the Kenai Fjords Wilderness are complimentary for guests. Private reservation times—for individuals and groups traveling together—are available to book through each property's front desk reception. The saunas vary in size per location, accommodating groups of six to ten people.
How do I use an Alaska sauna?
The best way to experience an Alaska sauna is in two 15-minute sessions, with a brief five-minute cooling break in between. Interior temperatures range from 140 to 200 Fahrenheit, with either low (dry) or high (damp) humidity. Bathing suits are mandatory, and each property offers towels and benches or hangers to store clothing and personal items.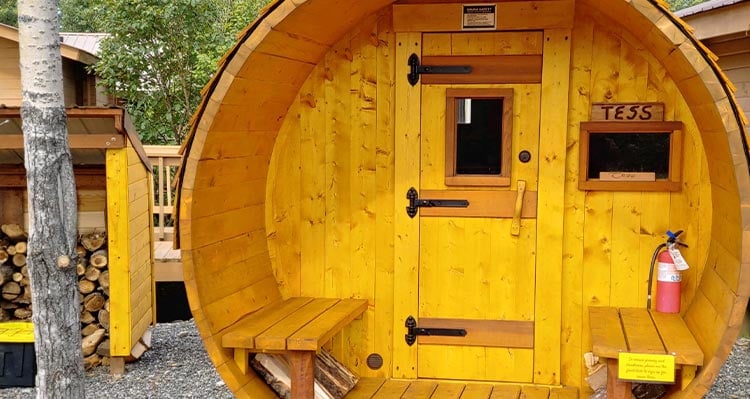 What are the wellness benefits of Alaska saunas?
First, sitting in a sauna is incredibly relaxing, especially after a day of Alaska-style outdoor adventure. You'll feel the heat penetrate and soothe weary muscles within moments of entering the enclosed, calming space. Then, breathe in the dry wood scent and release any lingering tension. Feel your stress melt away. Additional benefits touted include weight loss—due to a jump in resting heart rate—and the amount of sweat shed, and better skin health. Sauna with friends and family, and you'll also benefit from distraction-free, quality time.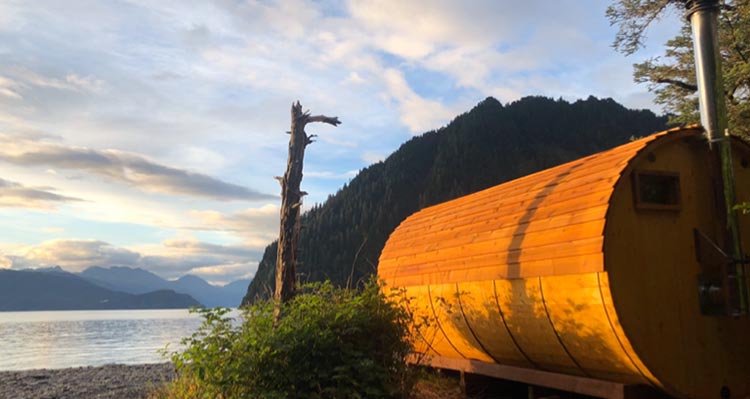 Are saunas safe to experience given COVID?
At Denali Cabins, Denali Backcountry Lodge and Kenai Fjords Wilderness Lodge, private sauna reservations are available for individuals and groups traveling together. These properties have built-in extra time between bookings for special sanitizing protocols and cleaning of all interior and exterior surfaces.
Ready to experience an authentic Alaska sauna? Contact our team of local experts to start planning your Alaska adventure. And be sure to save time for some sauna-ing!