Itching to explore The Last Frontier but don't want to max out your credit card? We get it — Alaska can be expensive, but there are ways to make every dollar go a little further.
We've spoken with travelers young and old who have seen the state on a budget. Now, we're bringing you some sweet tips for planning your trip and saving money, all while getting the most out of your Alaska adventure.
1. Ride the Train
The Alaska Railroad is a vintage-looking train that will get you where you need to go without worry. If you're not interested in renting a car for your Alaska vacation, opting for a rail adventure is a great alternative. Plus, with a multitude of routes to choose from, it's also the perfect way to sightsee while in Alaska.
The train isn't dirt cheap, but the price is right for such a beautiful experience in Alaska. Everywhere you travel is picturesque. Ride the rails with the Alaska Railroad and gain access to views never seen by passengers on the highway.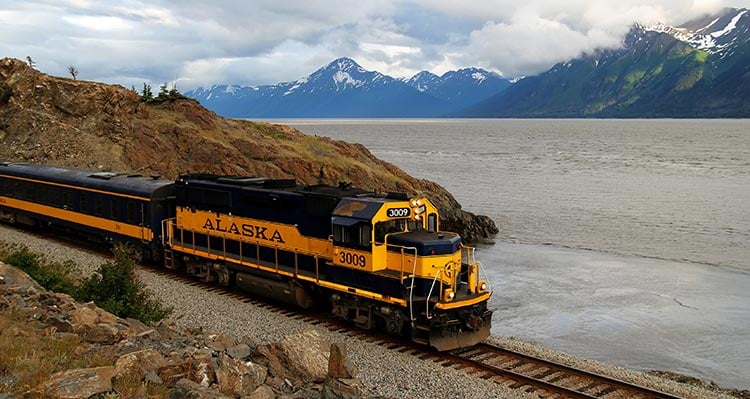 2. Hop on the Bus
For an even more budget-friendly option that'll work if you're following the main roads between the most popular national parks (Denali National Park and Kenai Fjords National Park), check out the Park Connection Motorcoach services. Operating in summer only, their schedule makes it relatively easy to combine with cruise ships and Alaska Railroad itineraries as well.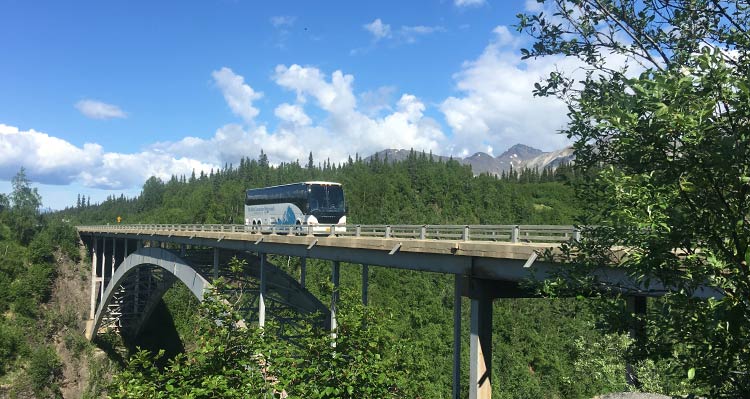 3. Eat Local
Enhance your Alaska experience by eating local — that might mean buying some fresh fish from a fisherman or ordering locally sourced meals at restaurants. And when eating out, you can often stretch one "Alaska-sized" portion into two, so you can save some extra dollars for another day.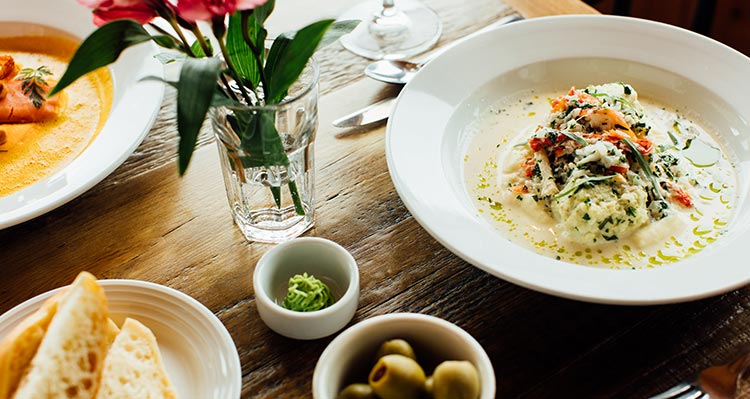 4. Take the Tour
Don't miss the key aspects of Alaska while you're on a budget! If you are careful and saving cash on meals or lodging, be sure you get on board — literally — for a wildlife or cultural tour.
We recommend the Resurrection Bay Tour with Kenai Fjords Tours out of Seward, and a stop in the Seward Community Library and Museum for a fascinating video about the earthquake that shook the town to the ground in 1964. A major bonus — admission to the museum is free!
Combine a bigger tour with low-cost local activities for a well-rounded, reasonably priced understanding of Alaska wildlife, history and culture.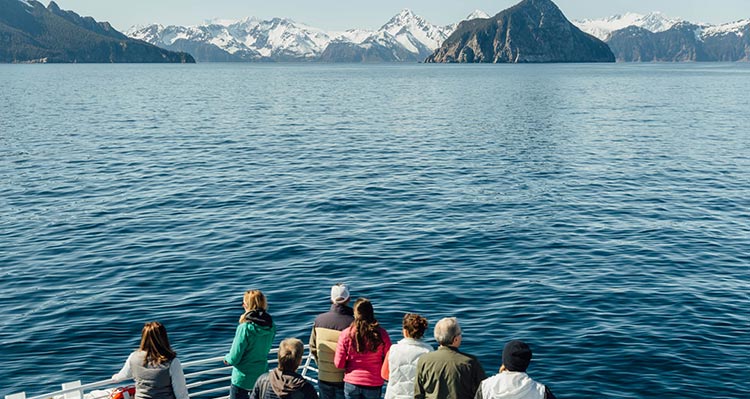 5. Find the Hidden Gems
We don't exactly mean gold panning, but hey, you can try that for a budget activity, too! We're talking about the less expensive activities and sights that still pack a punch.
In Seward, the Exit Glacier Hike is challenging but rewards you with an awesome glacier view. In Denali, the Eielson Visitor Center is a fun and informative stop. Wherever you go, getting off the beaten path is often where you'll find the most pleasantly surprising spots.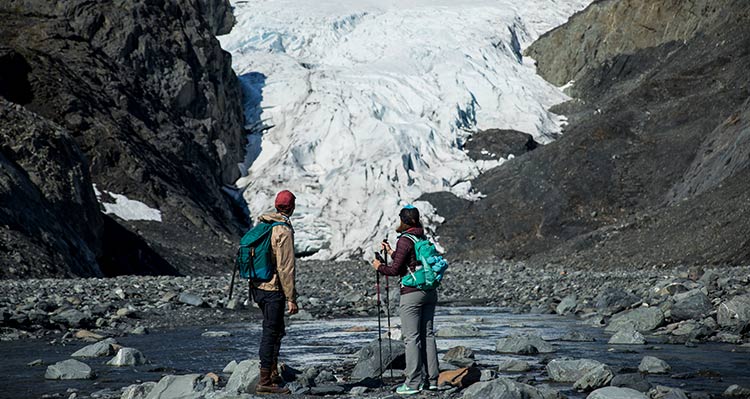 6. See the Shoulder Season
Shoulder season is beautiful in the state, and a great time to plan a trip to Alaska and save. Peak season is the summer months (June to August), so visiting in September or May can mean smaller crowds and unique experiences. Flights and rental cars are cheaper too, so you can choose your favorite lodging options if you're saving on logistics.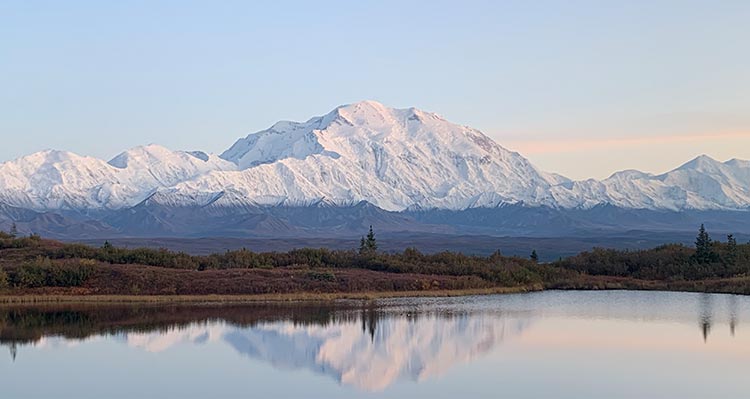 We recommend visiting the Talkeetna Alaska Lodge in March for northern lights viewing (and maybe a glimpse of Denali), or bumping your trip to the Denali Backcountry Lodge to September. You'll see glorious foliage, wildlife and have the park (almost) to yourself.
With these tips, you can check visiting Alaska off your bucket list without breaking the bank.