Exploring the Last Frontier by car promises jaw-dropping scenery, unforgettable adventure and the opportunity to see the best of Alaska on your own terms.
Pack some snacks, set your playlist and get ready to embark on the journey of a lifetime. Here are the five reasons to take a road trip through Alaska.
For Unmatched Solitude
For many, the allure of the Last Frontier is directly connected to the great outdoors. With this much space to play, finding solitude is never a problem.
On dry land, discover countless hiking and biking trails along your route. Choose one off-the-beaten-path, and there's a good chance you'll have Alaska's wilderness all to yourself. Or, take a guided sea kayaking tour and explore the pristine, remote waters of Kenai Fjords National Park.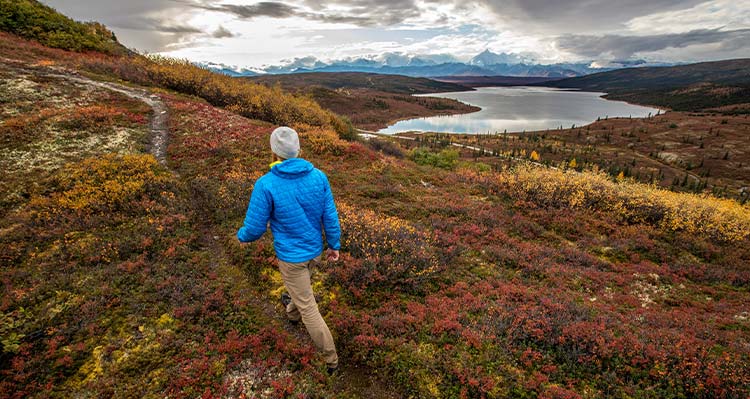 For Alaska's Safe and Stunning Roadways
Alaska has well-maintained, Instagram-worthy scenic highways. And with car rentals available in most major cities, you'll have plenty of exciting and beautiful natural landmarks to gaze out at along the route.
Take it slow and leisurely, or pack your itinerary with all the top sights. Look for scenic rest stops to stretch your legs and take some selfies. Set your own pace — there's no need to rush. This trip is about you and your travel crew.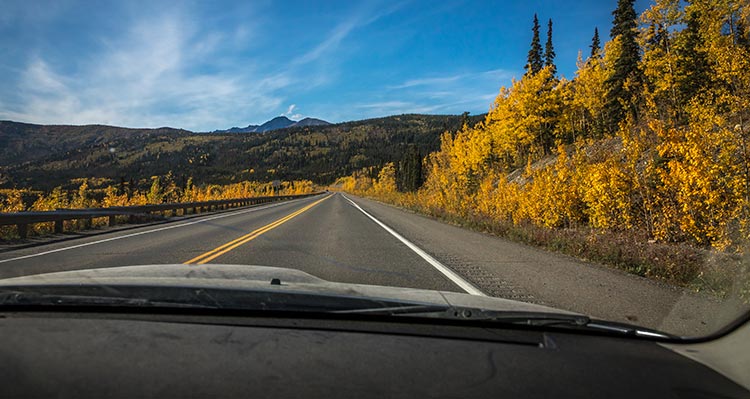 To Discover Alaska through a Local Lens
Touring Alaska by car is a great way to experience the local culture. Spend time here, and you'll quickly discover the state's colorful characters and small towns loaded with laidback charm.
When you're in charge of your own schedule, you can take as much time as you'd like. Fill your days however you choose, whether that means perusing galleries and boutiques for authentic Indigenous art or seeking out locally owned restaurants and dining on fresh-caught Alaskan seafood.
Once you're back on the road, make time for a pitstop to fuel up on caffeine at one of the state's many independent coffee huts. Local roasts and friendly service — it's the perfect pairing!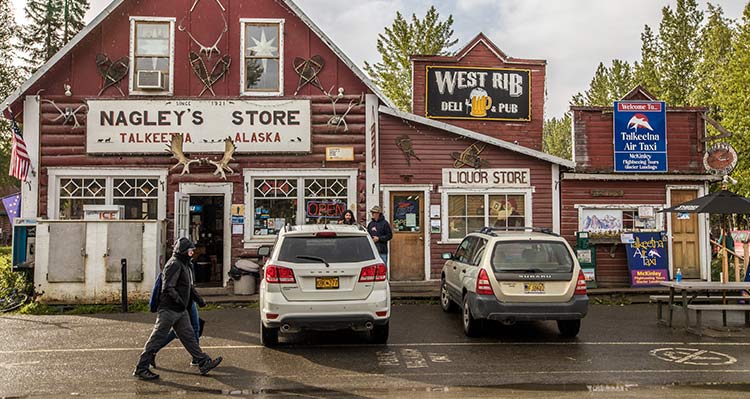 For More Experiences Beyond the Wheel
While much of Alaska's beauty can be seen from inside the car, letting someone else take care of navigating by booking some of the state's top guided experiences will enhance your vacation.
An absolute can't-miss experience happens off the road (and off dry land) in Seward. Kenai Fjords Tours' scenic whale watching and glacier cruises offer a chance explore the pristine protected waters of Kenai Fjords National Park. From family-friendly adventures to full-day dinner cruises, you're sure to find a journey worth embarking on in beautiful coastal Alaska. Plus, hopping on board is a nice change of pace!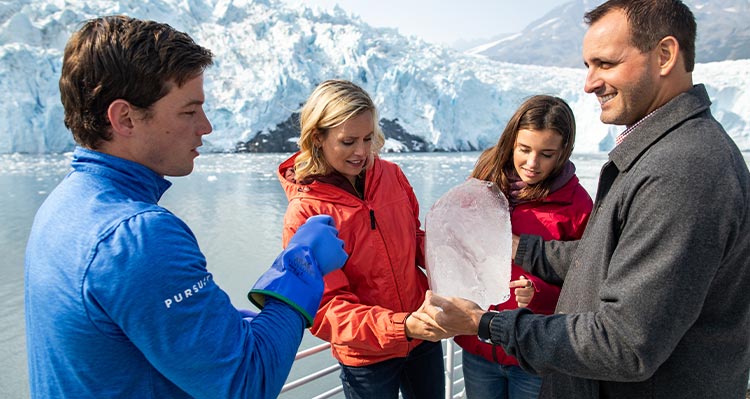 For Quiet Escapes in Alaska's Faraway Cabins
A solid night's sleep is what's needed after an exhilarating day filled with sightseeing and outdoor adventure. Access to a car for your Alaska trip opens up creative options for lodging.
Find your peaceful escape in a quaint log cabin nestled in one of Alaska's iconic national parks. Denali Cabins, an enclave of 46 cedar cabins, is the perfect basecamp for exploring the area's rugged wilderness around Denali National Park.
For an even more faraway feel, journey to a secluded waterfront cabin at Kenai Fjords Wilderness Lodge. Located on Fox Island, 12 miles from Seward by boat, the exclusive private accommodation offers the ultimate haven to unplug and recharge.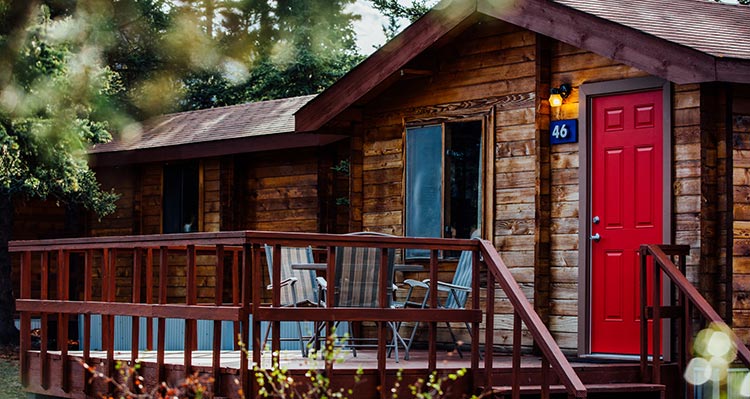 Reach out to a local Alaska travel expert for help with your itinerary, hotel and activity reservations, and helpful 'on-the-ground' tips. The team can pull it all together, from rental cars and map routes to lodging and off-the-beaten path pitstops.
See you on the road in Alaska this summer!